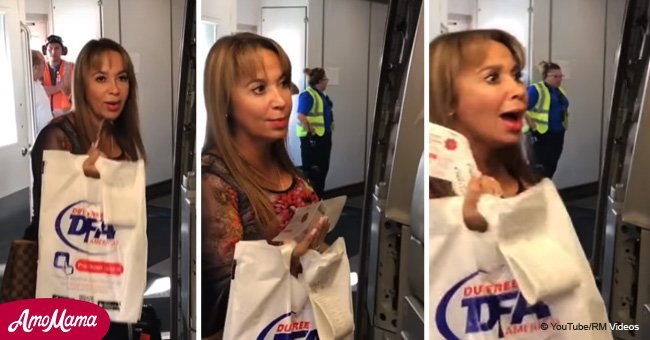 Mom is dumbfounded after realizing her son is the pilot of her flight
This woman was traveling on holiday when she was met by the most unexpected person on her flight.
She had been looking forward to visiting the city of Medellin in Colombia, and was boarding a plane in Miami to get there.
In a stunning YouTube clip, the woman can be seen boarding the plane via the tunnel. She shows a crew member her ticket at the door, before gathering up her belongings to board the plane.
But as she steps through the door where the crew greets her, she is met by someone she would never have guessed would be on board her flight.
As she greets the crew, she screams slightly as she sees who is standing next to them in the cockpit: her son!
The mother was clearly not aware that her son was the pilot on her flight, and her son had specially arranged the surprise so that the reveal could be caught on camera.
His mother is overwhelmed to see him, and needs to take a moment to collect herself before she can even hug him in joy.
When she does wrap her arms around him, she doesn't want to let go of her sweet son!
He drags her luggage into the entrance of the cockpit where she can continue to hug him out of the way of the other passengers boarding the plane.
Please fill in your e-mail so we can share with you our top stories!