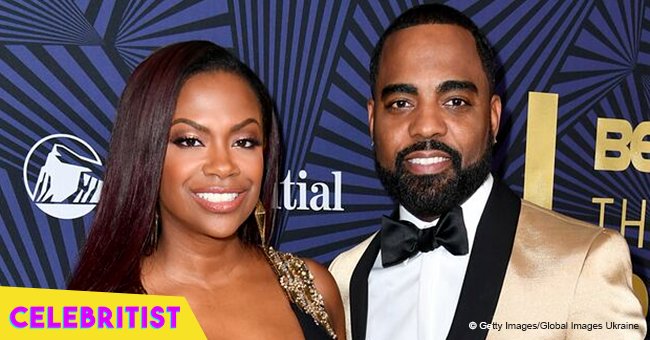 Kandi Burruss and Todd Tucker are all smiles in picture with their 3 children on Dubai vacation
Real Housewives of Atlanta star Kandi Burruss and her family took a vacation to Dubai and lost their luggage on arrival. Still, the heat and loss if their stuff did not stand in their way of having fun. The tallest building in the world had to be explored, you know.
Real Housewives of Atlanta star Kandi Burruss took her family to Dubai on vacation and had the most unlucky of welcomes: lost luggage. Not to be one to waste a good day in one of the most touristic destinations in the UAE, the mother of two gathered her entourage: husband Todd Tucker, and their beautiful daughters — Riley Burruss and Kaela and went on to explore the city including the Burj Khalifa.
The family was forced to spend its first 24 hours in the same clothes, but luckily they have been able to get their belongings. She posted several photos on Instagram to show the fun they had despite their mishap.
One of the captions narrated their ordeal.
"#FamilyTrip to Dubai! So far it's been an adventure. Went the first day with no change of clothes because our baggage got lost. Luckily the airline finally found it! Today we went to the top of #BurjKhalifa. It was a great experience! Can't [wait] to see what tomorrow will bring."
Fans loved Kandi's family and her way of making lemonade out of lemons. One even made recommendations for their trip: "Make sure you get to Abu Dhabi. Pro tip: see the Grand Mosque in the day time with a local guide and then see it again at night. The beauty is unreal. It's Ramadan though, so check the modified hours for guided tours. I live right in front of the mosque. I'll meet you there!"
The couple is hoping to add to its family of five soon.
Please fill in your e-mail so we can share with you our top stories!