Remember Janine from 'House of Payne'? Her Rarely-Seen Son Is All Grown up Now
Demetria McKinney is remembered by many for her role as Janine Shelton–Payne on Tyler Perry's "House of Payne."
She's also an incredible singer, and her voice has earned her some important roles in the film industry. The actress is a single mom, and she has been keeping her son away from the spotlight all these years.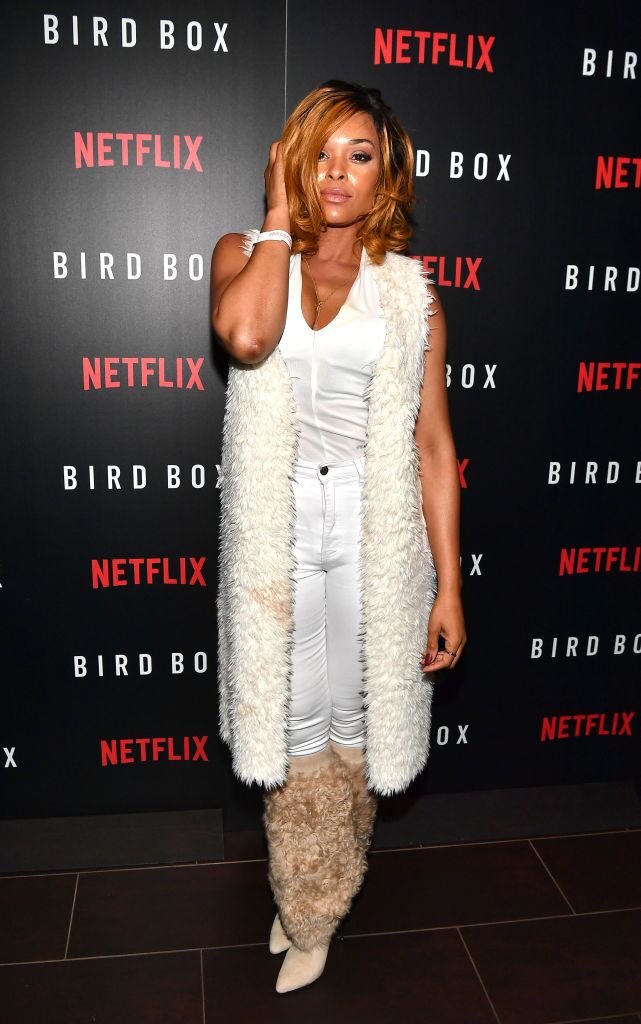 The actress and musician made her debut in the entertainment industry when she was 21-years-old, and by that time, she was already a mother. Demetria had her first and only son when she was 18-years-old, but there's no information about her baby daddy or her son's name. 
The young man should be in his early twenties already, but Demetria has kept his identity away from the spotlight for most of his life, only sharing a glimpse of the boy a few years ago as she posted a video on Instagram to congratulate him for his birthday
The handsome young man has his mother's facial features, and even Demetria noticed this as she referred to him as her "mini-me," writing in her caption:
"#HappyBirthday to my 1st TRUE LOVE. This right here is my heart....1 I would truly #TradeItAll for. I love you Kiddo! #Minime"
Demetria has been strictly overprotective of her son's private life. Speculators believe it might be because she knows how hard it is to be put into the spotlight.
She grew up with all eyes watching her every move. The actress also knows that some celebrity families end up in tragedy, like Whitney Houston and Bobbi Kristina, for example.
She had the privilege of giving life to the iconic singer on the TV One movie "Bobbi Kristina," and even though the movie didn't have the best reviews, her interpretation was praised by the general public. 
She is never afraid to show off her stunning figure. Leaving fans stunned earlier this year with a stunning picture of her in a metallic swimsuit.
McKinney is also a guest star on the reality TV show "Real Housewives of Atlanta," and she has regular roles in the time soap opera "Saints & Sinners" and Syfy's horror drama "Superstition."