Why she 'loves' aging: Angelina Jolie turned 43 on Monday
Angelina Jolie recently turned 43 and in an interview, she revealed the reason why she does not fear aging.
On June 4th, Jolie was blessed with another year as she celebrated her birthday amid her busy schedule doing a movie and involving herself in charity works.
Jolie, who is busy filming Maleficent 2, said in an interview that she is not the least bothered by being another year older.
Talking to InStyle while promoting Guerlain's new Mon Guerlain Eau de Parfum Florale, she said that she looks in the mirror and her heart is filled with warmth because she sees her mother in the reflection.
She continued, "I also see myself aging, and I love it because it means I'm alive—I'm living and getting older. Don't love having a random dark spot from a pregnancy, sure. I see my flaws. But what I see that I like isn't about a structure or an appearance. It's more than I see my family in my face. I see my age"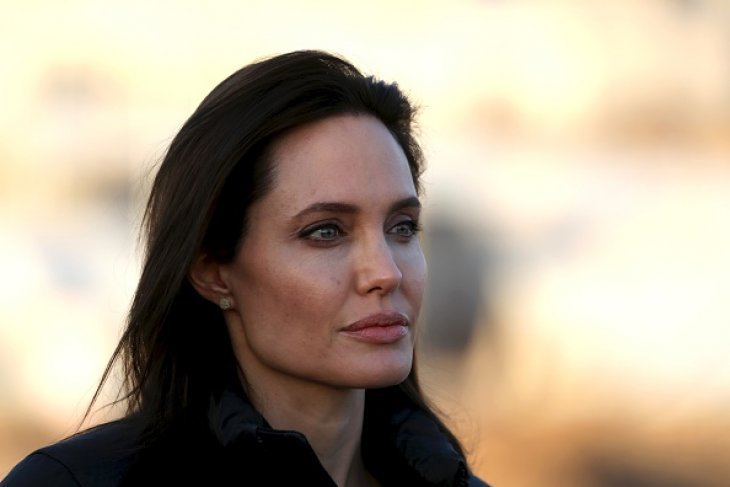 She recently started filming the sequel of her hit movie, Maleficent, and she decided to bring her children - Maddox, 16, Pax, 14, Zahara 13, Shiloh, 12, and 9-year-old twins Knox and Vivienne - along with her on the London set.
The kids have their own separate trailer where they could continue school and still remain close to their parent.
Being back on set meant that she was once again reunited with her co-star, Elle Fanning, who became close with her since they started filming the first installment of the Disney hit in 2014.
Jolie's last on-screen appearance was in 2015 on By The Sea. Since then, she had been busy with her humanitarian work and going behind the scenes as a director of 2017's First They Killed My Father.
She was also the executive producer in 2017's The Breadwinner, which got nominated for an Oscar.
Since 2016, the actress has been a frequent topic on headlines after she and Brad Pitt announced their separation in September of that year. They had been together for 12 years and were married for two.
Updates about their divorce can be read on our Twitter account, @amomama_usa.