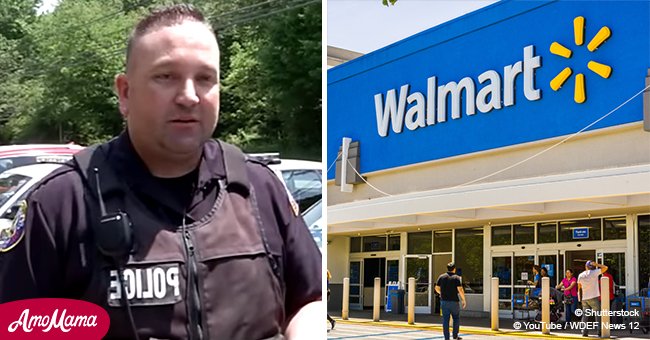 Officer buys groceries for family in need after man's card was declined
Police Officer Mike Kelly's generous act of buying groceries for a family has been appreciated by many.
CBS News reported that shoppers witnessed the episode at a Walmart store on Keith Street Northwest, Cleveland, Tennessee.
A man was embarrassed when he could not complete his payment through his credit card when he was shopping at the supermarket with his four children.
That is when Officer Mike Kelly stepped up and helped the man and his family go home with their groceries.
A fellow shopper shared the details on social media to help identify and thank the Officer. He wrote, 'Just witnessed another extraordinary act by our men and women in uniform.'
The post was later highlighted on the department's Facebook page. The shopper said that the man told the officer 'God bless you' to which the officer responded, 'I am already blessed.'
The post was shared by many users on social media and when the police department got wind of their officer's generous act, they helped in identifying him.
They got a description of the officer – 6'5 and buff – and they were able to narrow down the search. They identified him as School Resource Officer Mike Kelly who was picking up some extra hours working at the local Walmart.
He said, "I just felt God telling – saying, 'Just go help him.'" He added that while he was getting extra money working, there were people going to go hungry.
Officer Kelly spent $80 out of his pocket to buy groceries for the man and his children that could have probably allowed them to eat a good meal.
He said he saw the man's little daughter looking up to her father. When the officer looked at the cart, he saw a few packets of noodles and without asking if it was a financial thing or just a technical hitch, he paid for the family.
He hoped that his actions would encourage others to do random acts of kindness.
Kelly's generosity would have remained anonymous had it not been for Jermaine Bowe's post revealing the good deed he had witnessed.
Please fill in your e-mail so we can share with you our top stories!