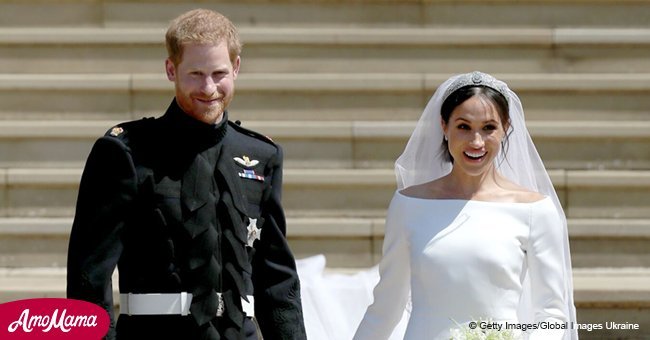 Why the Royal couple were not allowed to accept certain wedding gifts
The newlywed couple received a lot of gifts, but they might not be able to keep all of it due to the Royal protocol.
As one of the biggest and grandest events in the world, there was little doubt that the Royal Wedding of Meghan Markle and Prince Harry would draw a large number of wedding gifts as well.
According to Express, Prince Harry and Markle received a lot of gifts of high value from several well-known companies, looking to get the Royal Couple use their brands, as well as celebrities.
However, the source informed that the Duke and Duchess of Sussex might return the gifts or simply choose not to accept a lot of them.
The official guidelines for gifts state that any gift received from private individuals living in the UK not personally known to the Member of the Royal Family should be refused if any concerns regarding any "propriety or motives of the donor or the gift itself."
So as per the rules, any gifts received from companies would have to be returned. Many leaders and authoritative figures of other countries chose a different way of gifting the newlyweds.
Canadian Prime Minister Justin Trudeau issued a statement on the day of the wedding stating that the country was donating $50,000 (Canadian) to a youth charity, Jumpstart, to celebrate the union of Prince Harry and Markle.
Similarly, the Prime Minister of New Zealand, Jacinda Arden reported that the country was making a $5000 (New Zealand) donation to a charity that worked for children and families of prisoners.
Malcolm Turnbull, the Australian Prime Minister, announced that the country was making donations to the Invictus Games charity. Invictus Games is being hosted in Sydney this year.
One of the most sentimental gifts came from Prince Seesio of Lesotho, who is a close friend with Harry. Seesio and his wife gifted the newlyweds Wonderbags, which is a portable, non-electric slow-cookers that help African families deal with fuel shortages.
Please fill in your e-mail so we can share with you our top stories!