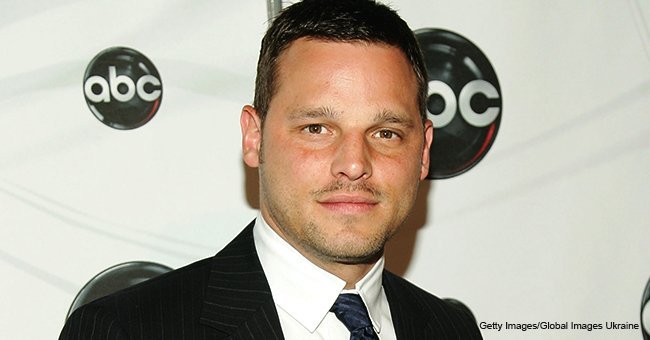 Justin Chambers stops hearts with picture of his black father-in-law serving in the army
Justin Chambers shares a heartwarming photo of his father-in-law while serving in the army just in time for Memorial Day 2018.
Justin Chambers and his wife Keisha Chambers got married in 1993, and since then, Justin has shared an incredibly close bond with his in-laws.
Just in time for Memorial Day 2018, Justin made sure to show appreciation to his veteran father-in-law, who did tours in Vietnam while in the army.
"Thanks to Richie Leon(Father-n-law) for your service in Vietnam"
He also made sure to share a letter written for him by Papaw William, another veteran from World War II. In his letter, he wrote:
"Dear Justin, This book is a summary of the events that took place when I served during World War II. I hope that my participation has made this a safer world for you and your family"
"Thank you papaw for all your bravery."
The heartwarming letter came as part of a book that Justin had gotten, where Jim and his squad could be seen in the photos.
"Tour of Duty 868th Bombardment Squadron (H) Thirteenth Air Force."
Ultimately, Chambers made sure to pay tribute to all the men who have served the country in ways some might only see through movies.
While Justin plays a handsome single hunk on his hit TV show "Grey's Anatomy", he is married in real life and has spent almost two decades of his life with Keisha, his wife. Together, Keisha and Justin share five healthy children.
His eldest child Isabelle just recently graduated college from NYU, and while he was able to let one of his children graduate from a prestigious university, he made sure to remind himself that he has four kids to go.
"My first born graduated. One down and four more to go! #collegegoesfast"
While people expect the long-time couple to expand their family some time soon, Chambers says that this is not likely going to happen as they have just adopted two rescue dogs.
Besides Grey's Anatomy, Justin Chambers has played the character "D'Artagnan" in Peter Hyams 2001 film, The Musketeer based on Alexandre Dumas's "The Three Musketeers."
Please fill in your e-mail so we can share with you our top stories!