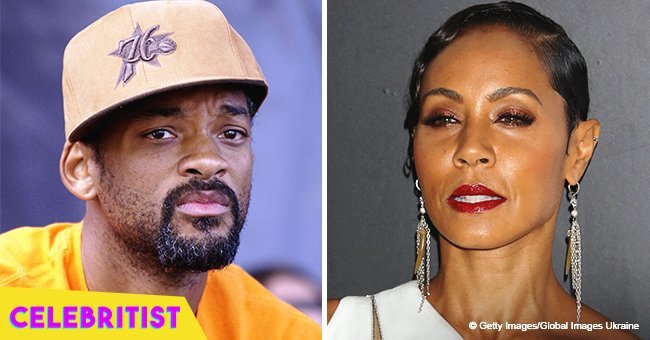 Jada and Will Smith get slammed for being bad parents to son Jaden after recent confession

Jada Pinkett-Smith has been a hot topic ever since the start of her "Red Table Talk" segment on Facebook watch. This week's episode has fired back at both Jada and Will Smith as fans accused them of being bad parents to Jaden.
The episode had Jada reveal how hard it was for her when their son Jaden left home at 15-years-old. At such a young age, their eldest son decided to move out of his parents' home. It was during Jaden's 15th birthday that he approached her with such an unconventional birthday request to move out.
A few years back, Jaden made headlines after he requested for emancipation as a birthday present. He was asking to be legally freed from his parents' authority. She admitted that the exact moment Jaden asked her that, she learned a lesson on motherhood.
"One thing that I've learned, though, is that every child needs something different. At 15 years old, Jaden ― and I remember this day specifically ― it's probably one of the most heartbreaking moments of my life," Jada said. "You got to a point where you told me straight up, you were like, 'Mom, I have to leave here to live my life.'"
While Jada was devastated, she ultimately agreed to her son's wishes.
"I remember thinking to myself, as devastated as I was, I was like, he's right. The time is now. He's 15. It's time for him to leave the house."
Due to Jaden's level of maturity, it wasn't hard for Jada and Will to decide on what Jaden wanted. The heartbroken mom said that she'd be "lucky" if she kept Jaden in the housepast the age of 16.
"Being in this lifestyle, in this world, is a bubble, and he wanted out. I understood that because I didn't have the bubble. I knew what having my freedom outside the bubble, what I gained from that. I knew the sooner I let him go, the faster he was going to come back."
During a previous interview with NY Daily News, Will agreed with his son's decision to move out, which turned a lot of heads.
"If kids just want to have command of their lives, I understand. We generally don't believe in punishment. From the time Jaden was five or six we would sit him down, and all he has to do is be able to explain why what he did was the right thing for his life"
In the Facebook Watch episode, Jada was left crying after both her children discussed their issues with her parenting right to her face.
Fans were quick to react on the video, sharing their sentiments on Twitter.
Jada Pinkett-Smith and Will Smith have been married since 1997, and share two children together, Jaden Smith, 19, and Willow Smith, 17. Jaden moved out of the Smith residence four years ago when he turned 15, while Willow continues to reside with her parents.
Please fill in your e-mail so we can share with you our top stories!