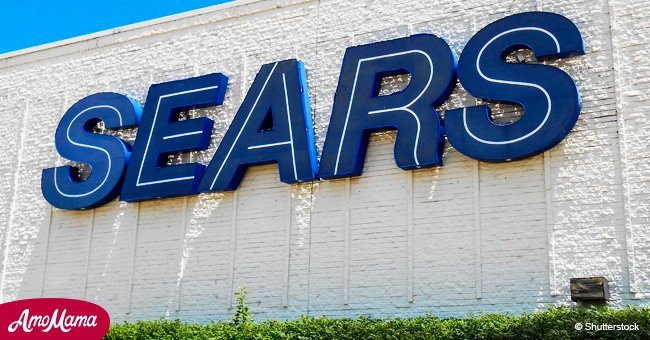 Sears stores aims to close down 72 locations in the near future
Top retail giant, Sears, has decided to pull down shutters on 72 outlets to avoid further losses.
The department store operator reported a nearly 12 percent drop in quarterly sales in a statement released on May 31, 2018, according to CNBC.
The one-time American retail giant said it plans to close down another 72 stores in order to stem losses due to deepening financial distress.
The store has been facing stiff competition from online shopping companies, despite attempts to transform its business. The brick-and-mortar stores have been witnessing a decline in foot traffic.
The company will have to sell its well-known appliance brand Kenmore, home improvement businesses and real estate and its chief executive, Eddie Lampert, said that his hedge fund ESL Investments Inc would bid for them.
The deal would see a fresh inflow of at least $500 million cash into the debt-laden company, which also runs Kmart discount stores, and help it remain in business.
"We continue to evaluate our network of stores, which are a critical component in our transformation, and will make further adjustments as needed and as warranted."
Eddie Lambert, CNBC, May 31, 2018.
The company had admitted that there exist doubts about its ability to continue as a profit-making concern. This is a fresh closure as Sears has closed nearly 400 stores since last year, leaving just 894 stores open as of May 5.
Lampert said that the company remained focused on improving its financial performance despite a "challenging first quarter."
He added that they were looking to liquidate to get capital into the company. They have had to close stores that were not making any profit rather than jeopardize other stores.
Sears shares were down almost 10 percent at $2.90 in mid-day trading. The shares have now lost nearly all their value in the last five years.
Speaking to The Washington Post, the company's Chief Financial Officer, Rob Riecker, said that their top priority is to return to profitability. He admitted that there was "more work to be done."
The publication also reported that the number of stores has come down from 2,000 five years ago to 820 stores in the country.
Please fill in your e-mail so we can share with you our top stories!