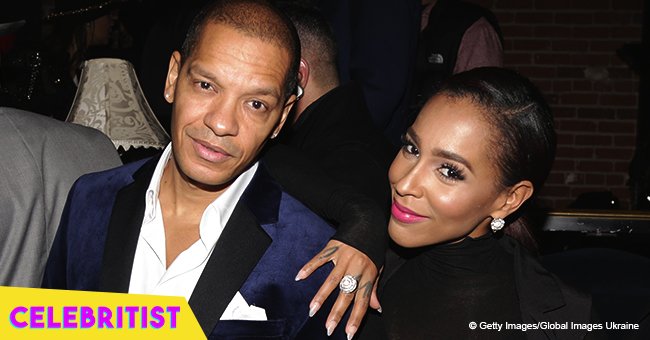 Peter Gunz shares photos of his little daughters following nasty Amina Buddafly divorce
Former Love & Hip Hop star Amina Buddafly filed for divorce from Peter Gunz and now she is a free bird unafraid to spill the beans on what led to the end of their relationship.
Former Love & Hip Hop star Amina Buddafly and Peter Gunz's relationship was controversial from the get-go. When they got together, Gunz was still linked to then-longtime girlfriend, and mother of his sons, Tara Wallace. They went on to date and went on to get married almost as soon as they made their love public.
Despite their marriage woes and public drama, these two share two adorable girls that Gunz posted about on his Instagram page. They look happy and bubbly as their mommy in their cute and girly outfits.
For the next seven years, they would be involved in a dramatic love triangle. They brought their drama to Love & Hip Hop, before leaving for Marriage Boot Camp: Reality Stars. The boot camp did not work, clearly, as they have now officially finalized things between them.
Speaking to Jasmine Brand, the reality show star said the breakup doesn't hurt anymore.
"It's pretty simple: Peter and I have been separated living separate lives for two years now, that is a long time and a lot can happen in 2 years. It took a while, but I got over him in that time by focusing on me and my children. I've accepted the situation for what it was two years ago when I left town. It finally doesn't hurt anymore, so with a new year I felt that this was a good time for me to take action, since he wouldn't. I just don't want to be married to someone I'm not with anymore."
Please fill in your e-mail so we can share with you our top stories!