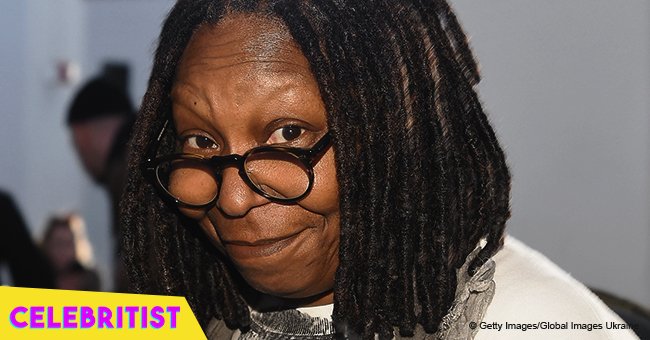 Whoopi Goldberg's granddaughter is all grown up now & flaunts figure in pink bikini
Whoopi Goldberg has a small but beautiful family. Her only daughter gave her three grandchildren, and Jerzey, the middle sibling, is all grown up now and showing her passion for fashion through her social media accounts.
Jerzey is 22-years-old, but since she was a little girl she was put in the spotlight thanks to her overly famous grandmother. She shares the love of her mother with two other siblings, sister Amarah Skye and brother Mason. However, Amarah and she don't share the same father.
Alexis Martin, Whoopi's only daughter, has been married and divorced from Jerzey's father in three occasions, the last one taking place in 2011 when the couple celebrated with a small ceremony in Las Vegas in the company of their kids, family, and friends.
Martin, like her mother, is also an actress, writer, and producer, and she even had her own reality show on BET a few years ago. A show called "According to Alex" that followed her journey into a new business with her best friend and featured her relationship with her small family.
In the show, Jerzey was exposed to the cameras once again, but the girl seems to be comfortable enough around them. Unlike her mother and grandmother, Jerzey's passion is not directed towards acting. Instead, she has developed a love for the fashion industry, and her Instagram account can testify that.
Being the granddaughter of Whoopi has its perks, and the young lady always has a front-row seat secured at the Fashion Week shows through the year, where she's always camera ready and posing next to Goldberg, who is not that much of a fashionista but knows how to make her granddaughter happy.
In a recent series of posts made y Jerzey she showed off her curvaceous body in a bright pink bikini while she rested poolside in a comfy house in Calabasas, California.
Later, she shared another shot while having a fun night out at a bar in New York, and she wrote in her caption that someone compared her to a very famous reality star:
"Someone came up to me last night and said I look like Bambi from Love and Hip Hop ....... I'll take it."
Jerzey is for sure enjoying a lavish life thanks to her mom and grandmother. We hope she can start making her own path into the industry if she wants to become a known name in the fashion world in the future.
Please fill in your e-mail so we can share with you our top stories!