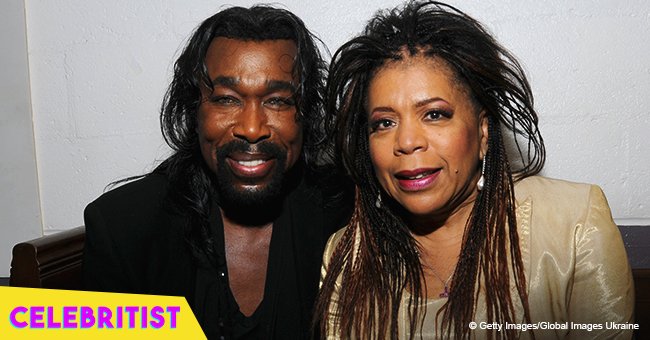 Valerie Simpson & daughters flaunt curves in colorful swimsuits while on the beach in new photos
Not a dull day when your girls love water as you do. Valerie Simpson's daughters took their mother out for a soak in the sun and a run on the sand and they seemed to have the time of their lives.
Mention iconic singing/songwriting soul duo, Nickolas Ashford and Valerie Simpson, and the lines "And now it's solid! Solid as a ROCK! That's what this love is…" automatically come to mind. They have dropped countless other classics, which is all we think of because that's mostly all we know about the two. Well, their kids, whom they hide so well from the world, are also naturally a big part of their lives.
We may have seen photos of the couple's kids; Asia Ashford, 29, and Nicole Ashford, 41, but only when they were kids. They slowly disappeared from the limelight as they grew older, which is why we haven't seen them in a long time. Turns out Nicole and Asia both run their parents' restaurant/bar, Sugar Bar, located in Manhattan, NY and they are very close.
It has been five years now since Ashford died from complications arising from throat cancer. He was 70 at the time of his death and much loved by his family.
The daughters celebrate their parents uniquely. Asia has a couple tattoos in honor of her parents- the one in her inner arm that reads "I'm Every Woman" a tribute to the hit her parents wrote.
Asia, who is also performing at gigs with her mother these days, wrote a heartfelt tribute to her dad.
"Although you are on my mind everyday, today is special, it's your birthday. The pain of your absence isn't as a great as it once was. Instead of tears, I, now, smile more because of you. The light that you carried while on this earth still continues to shine within Nicole, Mom, and I. And for that, I'm forever grateful. Mom recently wrote, "A parent's death is his or her last gift to a child, removing the yoke of fear and expectation." Even though that message rings true, the best gift you ever gave me was you. Happy Birthday Daddy! I miss you and I love you forever!"
The legend lives on.
Please fill in your e-mail so we can share with you our top stories!