Amal discloses intimate details of relationship with George Clooney during a speech
The 40-year-old human rights advocate, Amal Clooney, gave a moving speech about her husband at the AFI Life Achievement Award Gala on Thursday.
This marked the first time that Amal publicly shared personal details about their relationship and their life together. The couple will celebrate their 5th wedding anniversary in September.
Amal told the audience that she met the Ocean's 8 star five years ago just as she "was starting to become quite resigned to the idea" of being a spinster. 
They began spending more time together, and due to the public's interest in Clooney's life, they were "hiding out in [Amal's] London flat" throughout the early stages of their relationship.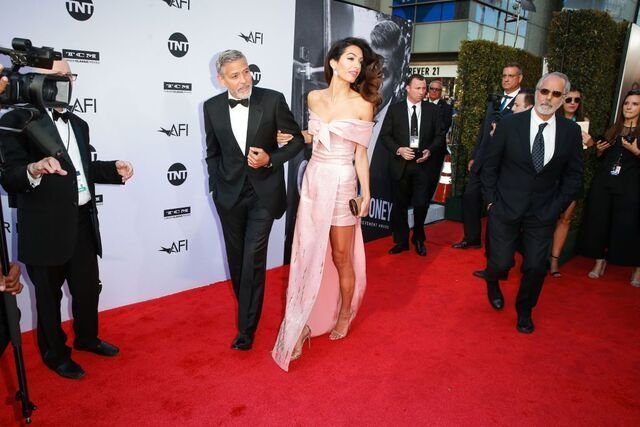 They got to know each other and Amal realized that no matter what happened, she didn't want to spend her life with anybody else. Clooney was the one for her. 
Clooney, ever the romantic, would hide letters in her bag, and Amal was told that she displayed "a particular grin or head tilt" whenever she read his letters, text messages or emails. 
Being apart from Clooney was unbearable, and she confessed that she had trouble falling asleep when he wasn't around. 
"Five years later none of that has changed. He is the person who has my complete admiration and also the person whose smile makes me melt every time."
Amal Clooney, at the AFI Life Achievement Award Gala / ET Online, June 7, 2018.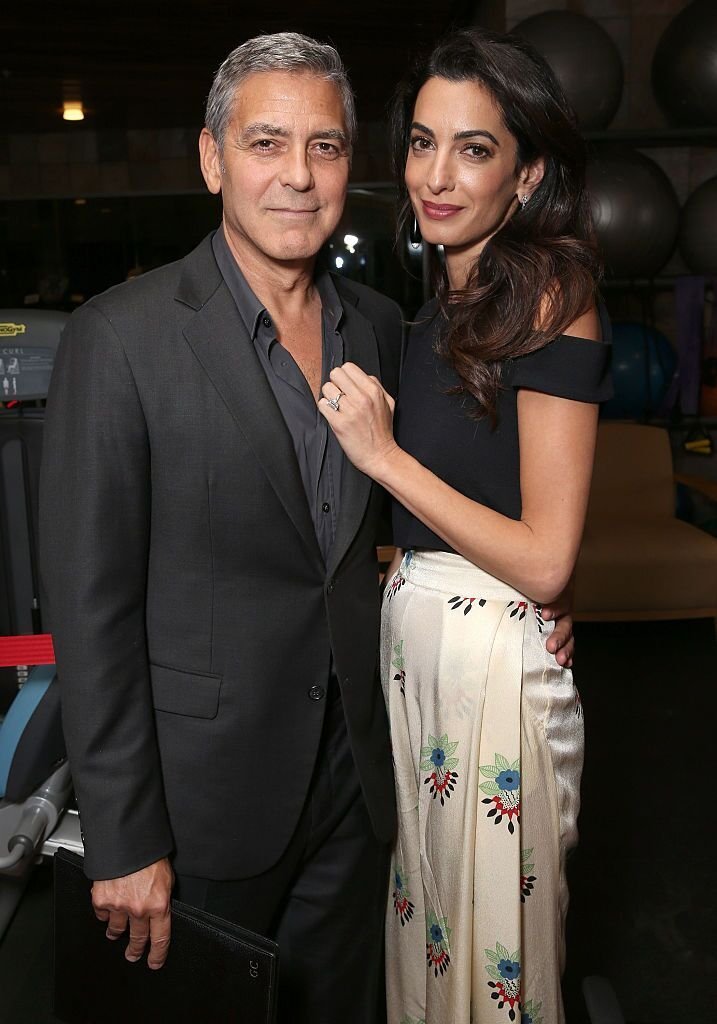 After talking about their twins Ella and Alexander who just celebrated their first birthday, Amal expressed how very proud she is of her husband. 
The couple met when she was 35 years old, and Clooney 52. They announced their engagement in April 2014 and tied the knot five months later in Venice, Italy. 
Fans of George can look forward to his upcoming appearance in Catch 22. The mini-series consists of six episodes, is currently in pre-production and will be released in 2019. 
He also announced that he would produce Red Platoon. To read more about this famous couple, follow our Twitter account, AmoMama USA.