Mischievous young Prince was silenced by his bossy Royal cousin
Prince George wouldn't keep quiet, and his cousin Savannah Philips hushed him
On the 9th of June 2018, the United Kingdom celebrated Queen Elizabeth's 92nd birthday, with a series of commemorative events, including the famous Trooping of the Colour. 
The day-long celebrations culminated with the traditional presentation of the Royal family on the balcony of Buckingham Palace.
The whole family was present, from the Queen herself through to her four children: Prince Charles, Prince Andrew, Princess Ann and Prince Edward - and their respective children and grandchildren.
The younger Royals proved to be less than patient with the endless ceremonies. Prince George, 4, just couldn't keep himself in check, so one of his cousins stepped in and hushed him, reported the Daily Mail.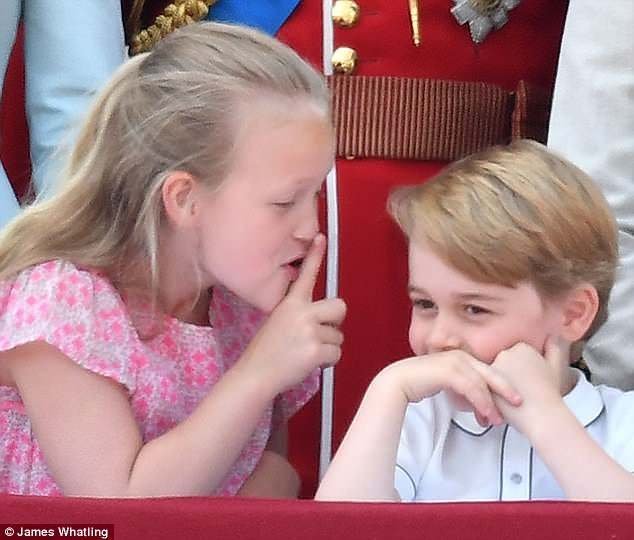 Savannah Philips, Princess Ann's granddaughter, and Her Majesty's great-granddaughter showed she has a character to be reckoned with, and told off her Royal cousin, and presumptive future king.
Prince George's fidgeting and constant chatter were too much for tiny Princess Charlotte, 3, who burst into tears. Unimpressed by his Royal standing, Savannah told George to 'Shush' and when he didn't she placed a hand over his mouth to stop his gabbing during the ceremony.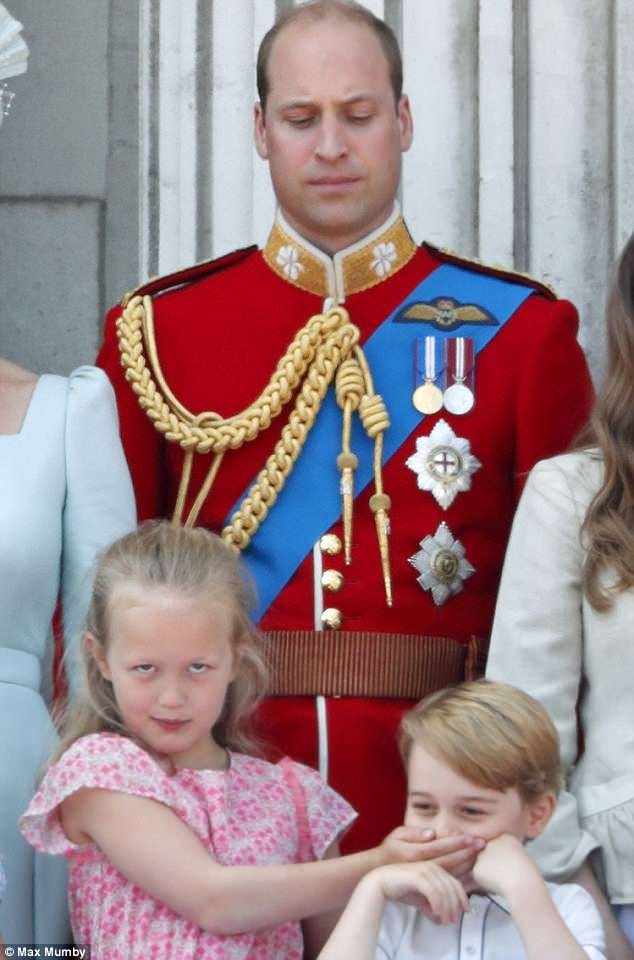 While the Duchess of Cambridge comforted the weeping Princess Charlotte, the Duke looked down on the antics of the unrepentant youngsters with patent disapproval.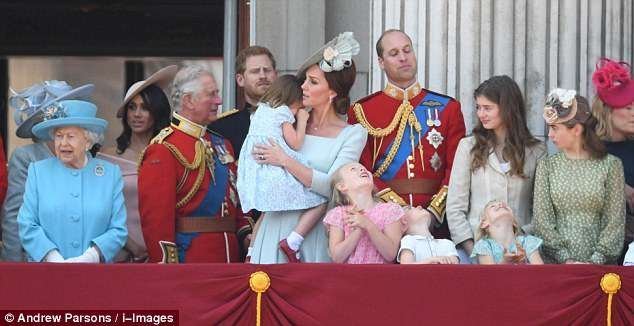 The intrepid Savannah, 7, is the oldest daughter of Peter Phillips, the only son of Princess Anne and her ex-husband Captain Mark Phillips.
Peter Phillips and his Canada-born wife Autumn welcomed their second child Isla, who is now 5 in 2012. As an older sister, Savannah is used to keeping youngsters in line, and she had no problem doing the same for her mischievous little cousin, Prince George of Cambridge.