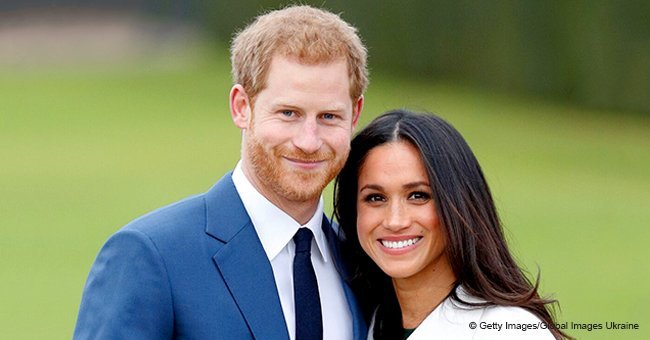 Meghan Markle gets dragged for wearing 'inappropriate' pink dress at Queen's birthday parade
The Duchess is accused of pushing the limits with her choice of wardrobe as she makes her official debut on the balcony of Bucingham Palace.
Just three weeks after she stunned the world in her simple but elegant wedding gown when she married Prince Harry, Meghan Markle is now being bashed for her inappropriate attire during Queen Elizabeth's annual birthday parade on June 9.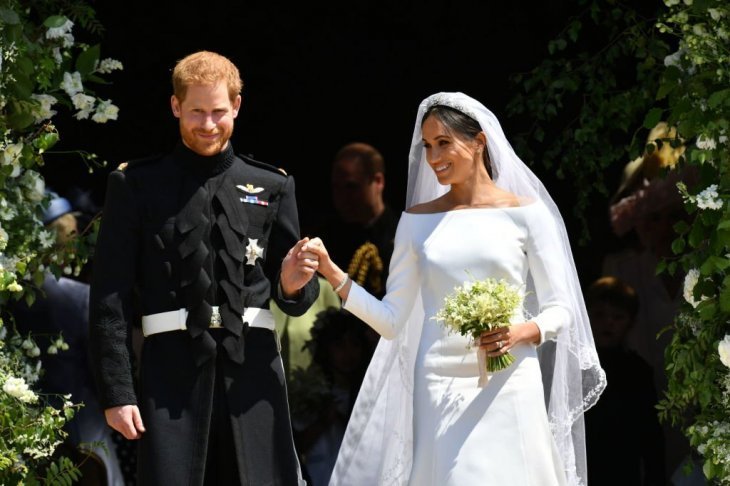 Source: Getty Images /Global Images of Ukraine
The newly assigned Duchess of Sussex was glowing in a pale pink off-the shoulder bespoke Carolina Herrera dress when she appeared for the first time on the balcony of Buckingham Palace along with her husband and the rest of the royal family for the event that officially celebrated the Queen's 92nd birthday. But that didn't seem to matter one bit to some internet critics who saw her latest outing as a display of poor wardrobe choice
Deeming Meghan's off-the-shoulder dress as regally "inappropriate", many expressed their distaste on Twitter.
But many also defended the 36-year-old, finding no fault in her outfit.
One follower even reminded detractors that even the Duchess of Cambridge, Princess Diana and the Queen herself have worn off-the-shoulder outfits in the past.
Though it's unclear whether Prince Harry's new wife did break protocol with her dress, what was evident that day was how beautiful, happy and settled she looked next to her husband as they were photographed riding a carriage during the grand military parade that boasted of 1,400 soldiers, 200 horses and 400 musicians. She wore a tilted hat to match her controversial dress and left her long wavy locks down, framing her naturally made-up face.
She also held her own standing alongside the rest of the royals as she made her official debut on the iconic balcony of Buckingham Palace to watch the British Royal Air Force fly-past.
Meghan is scheduled to join the Queen for their first solo outing together in Chesire soon. They're expected to travel by Royal Train the night prior to their day-long affair which includes an itinerary of various appearances.
Please fill in your e-mail so we can share with you our top stories!