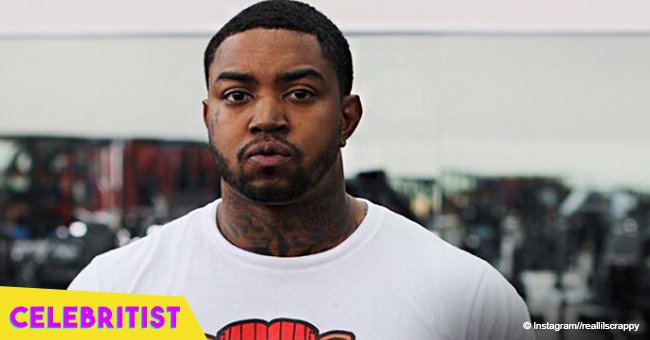 Lil Scrappy shares picture on hospital bed after scary car accident
Lil Scrappy shares an update on his recovery just a week after he figured in a car accident. He also shares a photo of his pal Ca$ino Roulette being released from the hospital.
Lil Scrappy is well into recovery and he recently shared a photo to prove it.
Still at the hospital, the rapper who smashed his car a week ago appeared in fine condition in a photo he posted on his Instagram. He was joined by a male visitor who stood by his bedside while the recovering 34-year-old sat up in his bed, shirtless, and with his leg still in a cast. In his photo's caption, he reveals his visitor and takes the opportunity to promote his latest album, 'Confident', his first in 6 years, which is currently on its opening week.
"@therealbigtrill I'm here wit me like #GGC #confident out now"
Scrappy's latest post comes in the heels of an earlier photo he shared of his friend Ca$ino Roulette being discharged from the hospital. Ca$ino was also with him during his scary road mishap. Now it appears Ca$ino is strong enough to be released ahead of his pal who was believed to be driving the Mercedes that veered off the road and rammed into a pole.
Scrappy asked for prayers for his friend in his caption and even promoted his music while hoping he'd be discharged next. He wrote,
"The homie @casinoroulettejust got out the hospital from this crazy ordeal we had , pray for my brother and check out all his mursic , we blessed I'm next. #getwellsoon"
Scrappy and Ca$ino were cruising along Miami in the wee hours of the morning of June 3rd when the former allegedly fell asleep before totaling his car. They were discovered outside of the vehicle and on the ground when authorities arrived with neither of them coherent enough to explain what happened. Scrappy reportedly suffered a broken foot while Ca$ino was confined in the ICU.
Please fill in your e-mail so we can share with you our top stories!