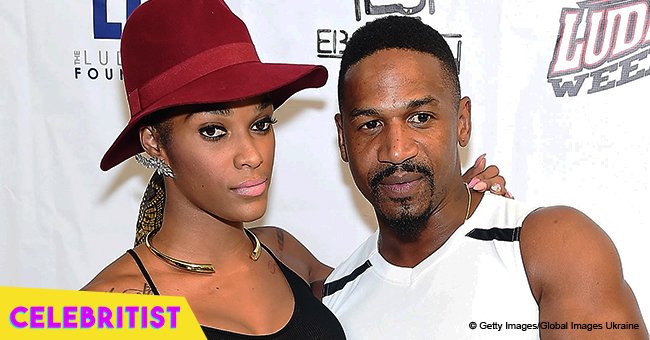 Joseline Hernandez shares pic of daughter with afro hair after critics slam her kid's hairstyle
Former "Love & Hip Hop: Atlanta" star Joseline Hernandez is a proud mom who constantly posts adorable new snaps of her daughter Bonnie Bella, despite having to deal with critics who judge her parenting style.
Joseline Hernandez has been shrugging off haters left and right, making sure to keep updating her fans about her daughter Bonnie, who has been growing beautifully since the mother-and-daughter duo moves from Atlanta to Miami.
While many love Joseline for her frankness, there are also people who hate her for it. However, the Puerto Rican tv personality makes sure to show people that she does not care about what they think of her as she keeps on being herself.
Many fans flock to the comment sections of her photographs to share advice on how to raise her children, or even just to insult her as a person, and Hernandez has had enough, and decided to post a statement for all her haters.
After quitting her reality TV show "Love & Hip Hop: Atlanta", Joseline was involved in a bitter custody battle with her ex-boyfriend and baby daddy Stevie J, for their beautiful daughter. After winning primary physical custody of their daughter, she decided to move to Miami to start a new life away from all the stress and drama that was back in Atlanta. Since then, Joseline has been focusing on her music career, and a new fitness business that she has been working on.
Ever since her birth, Bonnie Bella has become a constant figure in the female rapper's Instagram account. The little girl clearly loves the camera, as she voluntarily poses for photos that her mother happily takes. The proud mother remains unbothered and silent amid the criticism she constantly faces from judgemental fans who do not like some decisions she makes as a parent.
Joseline Hernandez and Stevie J welcomed their only daughter Bonnie Bella Jordan in 2016, and despite saying they were married, they ended up admitting that their marriage was a sham.
Please fill in your e-mail so we can share with you our top stories!