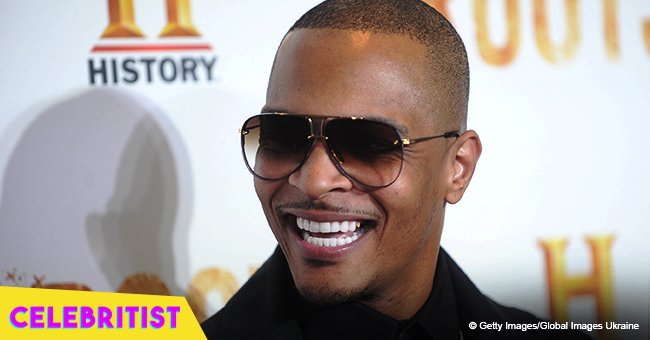 T.I. warms hearts with photos of his son Domani, 17, flaunting their uncanny resemblance
T.I. and reality star LaShon Thompson share a son who has featured prominently on their family reality TV. The rapper recently posted several photos of his growing son and the resemblance is uncanny.
Rapper T.I. and reality star LaShon Thompson have a son, Domani Harris, who is now 17 and features prominently on the VH1 reality series T.I. & Tiny: The Family Hustle. He is quite popular on Instagram with over 469,000 followers.
Whether Domani is T.I.'s son is no doubt as the resemblance is uncanny. The apple did not fall far from the tree as the 17-year-old is a rapper just like his daddy. As the up-and-coming rapper celebrated his 17th birthday, T.I. took the time to write a heartfelt tribute to him.
'Message to my 17 yr old self: Yoooo Tip !!! Will you Just cool out, control your anger/emotions,& manage your impulses???… You will accomplish great things in your life of true meaning that will give you true pleasure & peace. As true as this may be,nothing you do in life will ever bring you the satisfaction that you'll get from witnessing your children do it sooner than you did. Congratulations son."
Domani is determined to make a name for himself and has been releasing nothing but good music. He told The Fader of his intention with the songs he is working on. "I'm getting all the stars aligned so people can see that I'm a true artist. I want people to just enjoy the music and put aside what they expect me to sound like, look like, be like because of my background."
His latest release, Paris, in which he features London Jae shows his sharp learning curve.
Domani has three brothers, Major, Messiah, and King, and three sisters, Heiress, Deyjah and Zonnique.
Please fill in your e-mail so we can share with you our top stories!