Dwayne 'The Rock' Johnson feeds his beau who's nursing their month-old baby in sweet photo
The devoted father demonstrates another reason why he deserves to be lauded on Father's Day. His swoon-worthy photo says it all. 
Dwayne 'The Rock" Johnson is welcoming Father's Day weekend with his own praiseworthy efforts at being a loving father and partner.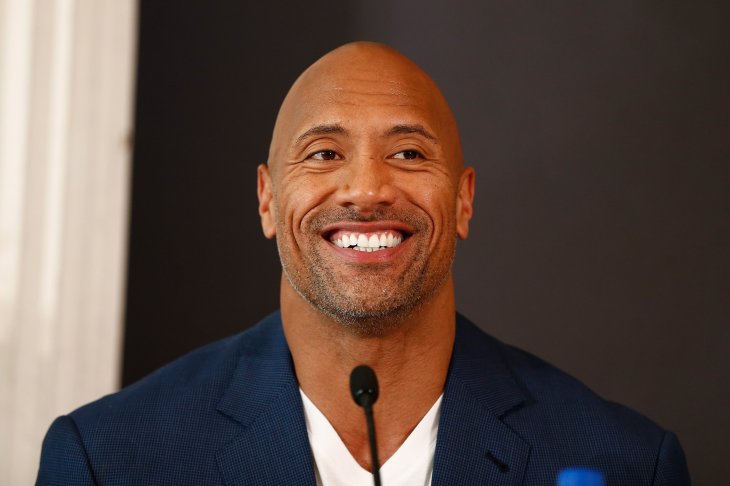 The Hollywood tough guy revealed how supportive he was of his girlfriend Lauren Hashian as he posted a photo of him feeding her her meal while she was busy breastfeeding their newborn daughter Tiana.  
And if that's not enough to make other mothers swoon, he also penned a thoughtful message that not only highlighted his caring nature but his respect for all other mothers who manage to get it together while tending to kids.  
"I'll handle this business Mama @laurenhashianofficial has her hands full nursing/feeding Baby Tia, so I'm feedin' mama her dinner. My pleasure. So much respect to her and all mamas out there holding it down and running things. Just landed and good to get all my girl's settled in.Now, I gotta go satisfy my own appetite.. Iron Paradise, here I come."
The 46-year-old father has always been vocal about his respect for all women, most specially since he holds the fort for his family of girls.  Aside from Tiana, he also shares 2-year-old Jasmine with Lauren in addition to his 16-year-old daughter Simone from his previous marriage to Danny Garcia. 
When Tiana was born, the actor revealed he was determined to stay by his girilfriend's side throughout the delivery. He told ITV's Lorraine, 
"I've learned you have to be very supportive.  You've got to be right there supporting Mama, supporting her with words. I hold hands, I hold legs . . . I did it all on this." 
He added, 
"The doctor said, 'Do you want to come down here?' I said, 'No, I'm going to stay over here by the head, stay by mama. Then I thought, 'You know what? It's my daughter. My third one.' I told Lauren I'd be right back."
The experience was all worth it according to Dwayne who admitted, 
"Watching her and being part of that process was amazing."
Tiana's arrival was another cause for celebration for the father-of-three who proudly revealed he was blessed to be bringing "another strong girl into this world" in his birth announcement.