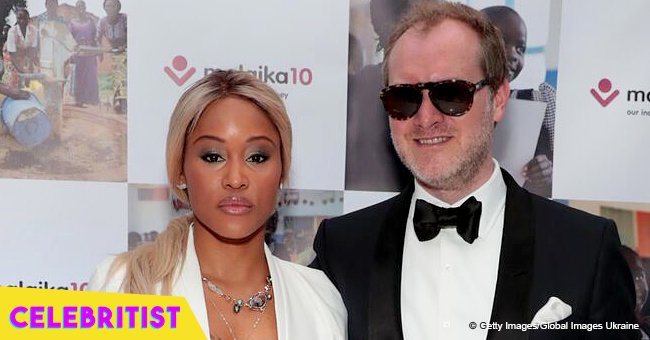 Eve's step-daughter steals hearts in recent pic shared by dad on 16th birthday
Eve's step daughter recently turned 16, and her proud dad made sure to share a special tribute to his precious daughter on Instagram.
Years ago, Eve revealed her boyfriend's kids nearly made her doubt their relationship as she was unsure if she wanted to be placed in a tricky situation as a stepmother, rather than to just have children of her own. During an interview back in 2013, she spoke about her hesitation on Sister 2 Sister.
"I love it now. It took a minute. I was like, 'I'm not sure this is what I want to be my life.' You know? But honestly, it's been three years now and we've gone on vacations together, and they're the sweetest kids. We talk about having kids. We talk about marriage. The kids are excited. They want a brown baby sister."
Now that everything is going well between Eve, Maximillion, and her stepkids, Cooper makes sure to express his love and appreciation for each member of his family every chance he gets.
During his eldest daughter Lotus' 16th birthday, he took to Instagram to share just how proud he was of her to all his fans and followers. On an Instagram tribute, he wrote:
"Happy #16thbirthday to my beautiful eldest daughter Lotus! One day it's her first day at school and the next she's finished GCSE's! #timeflies#lotuscooper #happybirthday #june11#sweet16 #prouddad"
British entrepreneur Maximillion Cooper and former Ruff Ryders rapper Eve dated since 2010 prior to getting engaged in Christmas 2013. They eventually got married on June 14, 2014 in a private wedding in Ibiza, Spain.
She has been open about her hesitation about taking her relationship seriously during the earlier stages of their dating life, because he had four kids of his own from his previous marriage to Julie Bangstrup.
Please fill in your e-mail so we can share with you our top stories!