Meghan Markle has solo sleepover trip with the Queen on her Royal train — without Harry
The new Duchess has dived straight into her royal duties, and has already embarked on a major milestone with her new grandmother-in-law. 
Meghan, Duchess of Sussex, married into the British Royal Family less than a month ago, but she has already started making official appearances in a royal capacity, just as she indicated she wanted to do before her May 19 wedding. 
On June 14, Meghan undertook her first solo journey with the Queen up to Cheshire. In order to travel to the county, Her Majesty and Her Royal Highness took the royal train. 
Along with being her first outing with the Queen without her husband, Prince Harry, the Duchess of Sussex also became the first of the younger generation of royals to board the train in an official role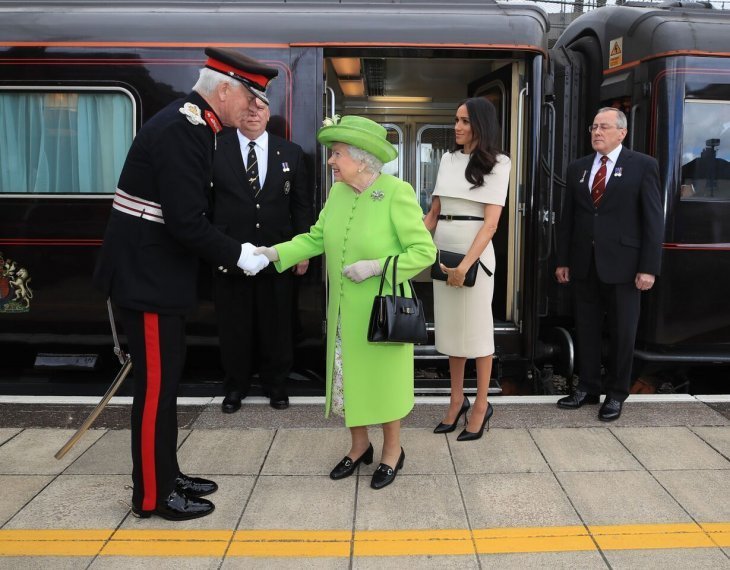 Due to leave London on June 13, Meghan and Queen Elizabeth were on the train overnight for their 165-mile journey. 
While in Cheshire, they were scheduled to officially unveil a new bridge in Widnes, Cheshire, as well as opening the Storyhouse Theatre. Following their duties, they enjoyed a lunch together at Chester's Town Hall. 
The exclusive train has been described as a "palace on wheels," but will look slightly different to the castles Meghan has seen since she started dating Prince Harry in 2016.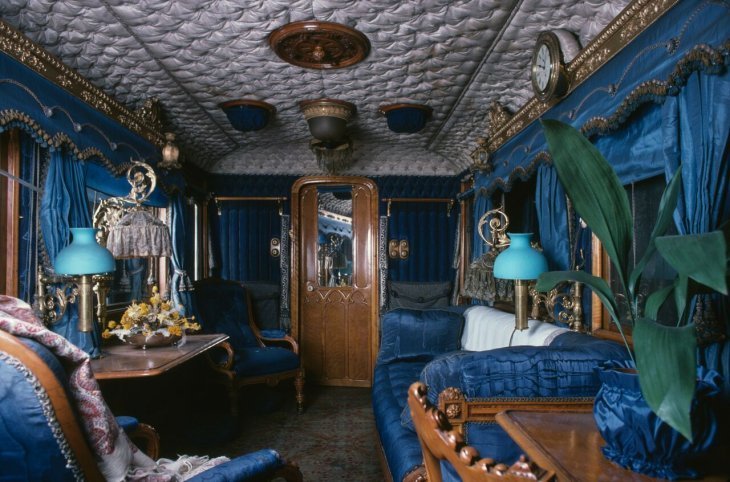 The train was first designed during Queen Victoria's reign in 1842. While the nine carriages attached to the engine today aren't the same ones as the originals, they are still fairly old, dating from the Queen's Silver Jubilee in 1977. 
These carriages provide accommodation for the Queen, her husband, other royals, and their staff and personal protection. 
Her Majesty's saloon consists of a 75-foot carriage which is divided into a formal entrance hall, a sitting room, a bedroom, and a bathroom with a full-sized bathtub. She also has a second lobby, and bathroom facilities for her dresser.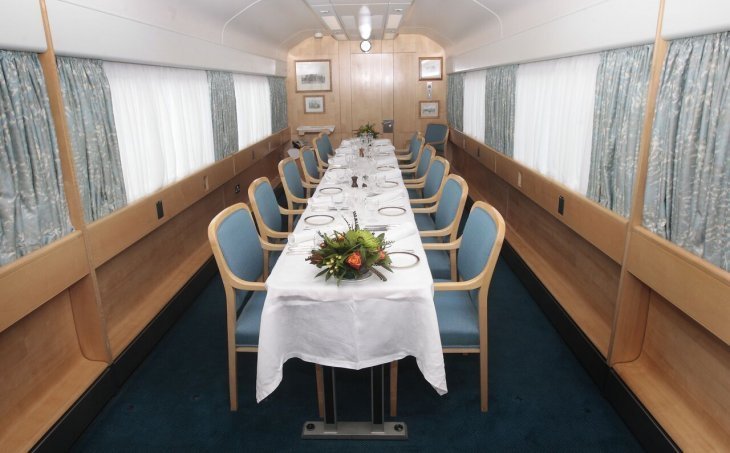 Prince Philip, before retiring from his royal duties, also had large private quarters on the train, including a 10-foot table for him to be able to conduct meetings. 
In 2017, Queen Elizabeth took the same journey as her great-great grandmother Queen Victoria's first journey on the locomotive, to commemorate the 175th anniversary of that occasion. 
While more often than not the royals travel by air these days, Prince Charles in particular relishes the sight of the English country side flicking by the train windows.