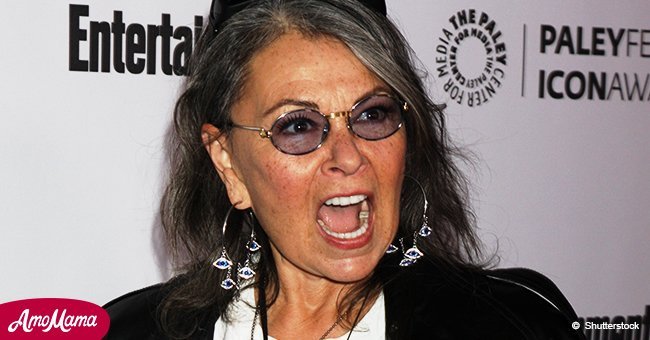 Roseanne Barr returns to Twitter to insist she isn't racist
In an effort to clarify her name, Roseanne Barr went back to Twitter to claim that she 'never practiced racism' in her entire life.
Following the cancelation of Roseanne and the other backlashes caused by Barr's offensive tweets against Valerie Jarrett, Barr took it upon herself to speak on social media and give an update to her followers about how she has been doing since then.
Now a disgraced comedian, Barr wrote on Twitter that she has been using her free time to reflect on what she said and how she was misunderstood by a lot of people.
'Needless2 say I'm NOT what people have accused me of! I've never practiced "RACISM" in my entire life & never will,' Barr added.
In a separate tweet, which was a continuation of the first one, Barr shared a documentary entitled: Malcolm X: An Overwhelming Influence On the Black Power Movement. She said the film was directed by his friend and 2012 campaign manager, Thomas Muhammad.
Barr also shared that the director immediately called her at the time when her show was canceled.
Since the debacle, ABC and the producers of Roseanne have been busy working on the possibility of bringing the series back on-air through a spinoff sans Barr.
Although, the main issue for the network is how to move along with the project without Barr earning anything from the money that the show will make.
Reports revealed that executive producer Tom Werner, actress and producer Sara Gilbert, as well as showrunner Bruce Helford pitched an idea to ABC where the show will just be about the Conners without Roseanne Conner.
ABC allegedly liked the pitch and sent their lawyers to work and figure things out.
The network is adamant in making sure that Barr will have no involvement in the new show. The lawyers were tasked to figure out if there could be a chance where no creative credit and ownership on the original series will be given to Barr.
The original series is currently credited as "created by Matt Williams, based upon a character created by Roseanne Barr."
This means that if Barr chooses to file a lawsuit, she could claim that all the characters exist in the series because of her.
Despite that possibility, reports have suggested that Barr has no plans on filing anything to compensate for her mistakes since hundreds of people lost their jobs because of her.
For more stories about the show or Barr, visit our Twitter account, @amomama_usa.
Please fill in your e-mail so we can share with you our top stories!