Woman lets 'crush' remove make-up and wig to see her real face for the first time
Burn victim Shalom Nchom, who goes by Shalom Blac in Youtube and has a growing fan base of more than 950.000 subscribers in the video sharing platform, revealed her aspect under her wig and makeup.
Nchom has heard her share of cruel comments about her appearance, so she decided to show the world that she is not ashamed of her body anymore, and she challenged herself on her vlogging channel to prove it, as Daily Mail reported.
Originally from Nigeria, Nchom was 9 years old when a pot of hot oil fell on her in her mother's grocery store. The unfortunate accident left her badly scarred and made her lost most of her hair.
She is 22 years old now and has decided to make peace with her real appearance. She has massive scars on her chest, shoulders, and face that she skillfully covers with makeup and a beautiful wig daily.
In 2016, Nchom posted a video on her Youtube channel in the form of a tutorial that showed step by step how she covers up her scars with makeup that turned her into a viral phenomenon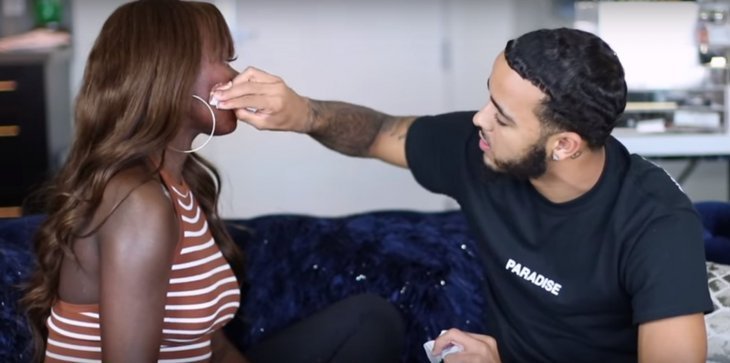 She received a great media coverage and was called an inspiration for having turned her troubled experience into an undeniable talent and sharing it with the world. But she still had some issues to deal with in her interior and she planned something.
On June 6, Nchom released an emotional video on which she lets her crush remove her makeup and wig as an experiment that she hopes help her feel more confident about her aspect.
When Nchom started posting video tutorials to help others learn to cover up their 'imperfections' and being able to wear any kind of clothes they choose, she started to receive accusations that she was trying to 'catfish' men with cosmetics.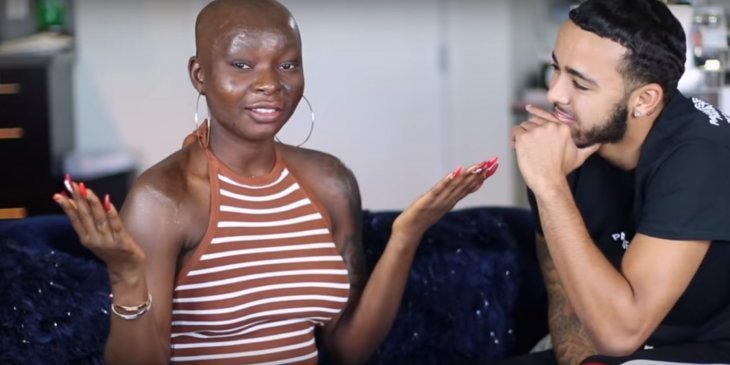 This only motivated her to take a step further to face her worst fears and she decided to ask for the collaboration of a fellow Youtuber who goes by the name of J Cook, for whom she admitted to have a crush, to make the touching video.
In the video, J Cook uses makeup wipes to remove her cosmetics before taking her wig off.
Although she has been making videos that show her true aspect for a while, she said this was the first time she goes barefaced in front of someone she is interested in.
'I basically wanted to challenge myself to strip my make-up in front of somebody that I might be a little crushing on, you know? I think he's cute,' she openly admits in the video.
'I think it's natural for dudes to wonder what she looks like without makeup. But at the end of the day I feel like all beauty is good beauty,' said J Cook about the experience.
'So it doesn't matter if you're putting on make-up or anything like that as long as you feel comfortable in your skin. I feel like that's the true definition of beauty,' he added. Read more on our Twitter account @amomama_usa