Duchesses of Cambridge and Cornwall wear matching outfits for Queen's birthday
Perhaps it might have been unintentional, but Duchess Kate Middleton and Duchess Camilla Parker Bowles wore similar dresses during the Queen's birthday celebrations.
On June 9th, the British Royal Family celebrated Queen Elizabeth's 92n birthday, which included a traditional Trooping the Colour parade and the iconic balcony appearance of the entire family at the Buckingham Palace.
During the parade, Camilla and Middleton were both riding on the same carriages. Royal fans were quick to point out that the duo was wearing what seemed like matching outfits.
Camilla wore an icy blue outfit for the special occasion with a matching headpiece. As for Middleton, she donned an Alexander McQueen dress that had the same shade as Camilla's. Her headpiece had the same hues as well.
The Duchess of Cornwall wore a dress with an overcoat that had a patterned texture. For her headpiece, the hat had white and blue ribbons tied around it.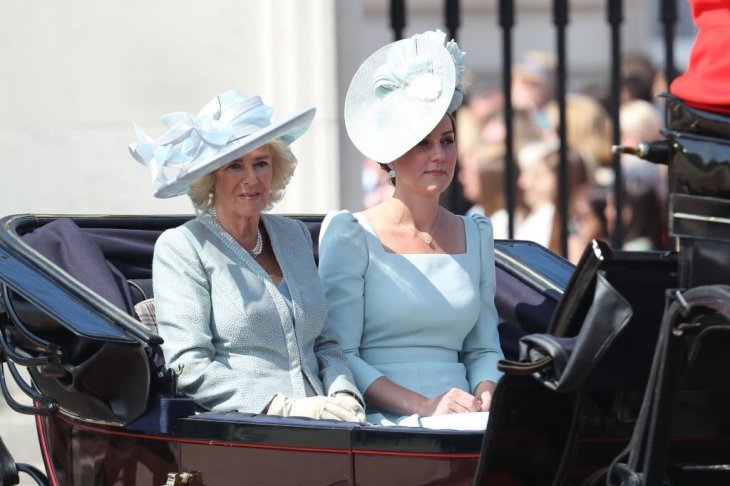 Middleton looked stylish in her plain, custom-made dress that had an intricate shoulder design. Her headpiece also had the same combination of colors as Camilla's. It was the same shade of baby blue and had white roses as an embellishment.
Fans have been talking who copied who but it may have been just a happy coincidence.
The Queen's birthday celebration marked the newest addition of the Royal Family, Meghan Markle's first balcony appearance.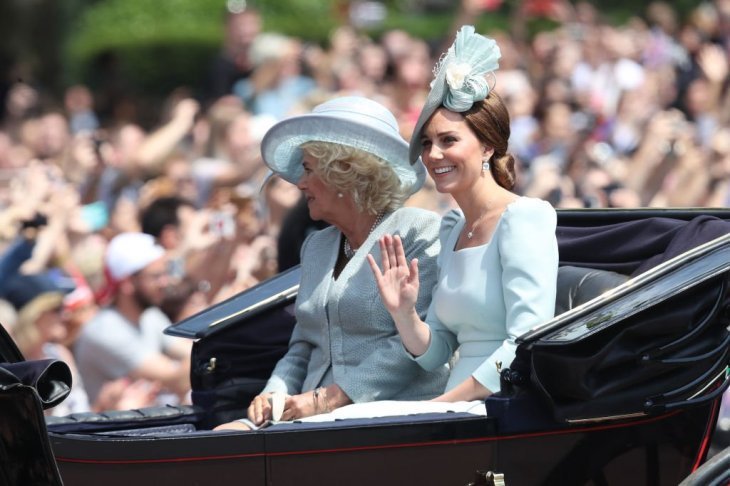 The Duchess of Sussex had been welcomed into the family for almost a month and have accomplished several royal duties since she arrived from her honeymoon with Prince Harry.
During the parade, the new husband and wife rode together in a separate carriage.
Markle wore a baby pink outfit that had an off-shoulder neckline cut and a matching headpiece. Her hair was styled in loose curls and her makeup was minimal.
While many claimed that the duchess broke royal protocol with her outfit, some pointed out that it had the same design as Princess Diana's ball gown which she wore in the 80's. For more info about this, visit our Twitter, @amomama_usa.