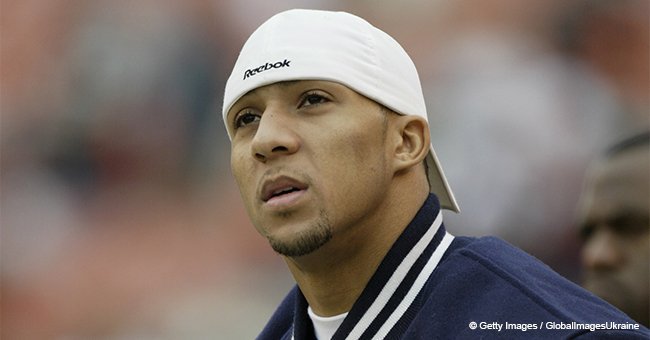 NFL star faces life in prison for kidnapping and rape
Ex-NFL star Kellen Winslow Jr. has been arrested. On Thursday morning the San Diego District Attorney revealed that a warrant had been issued for the star.
He was taken into custody by the San Diego Sheriff's Deputies in the afternoon. The star is facing many charges including kidnapping and rape according to TMZ.
Kellen Winslow Jr., 34, was arrested again this week after being arrested recently. Last week he was arrested after being accused of breaking into a home in a mobile home park in the San Diego area.
At that time, he'd been charged with felony burglary. However, for his arrest on Thursday the San Diego District Attorney had revealed that "Arraignment is anticipated Friday, June 15 ... Charges will be announced at that time"
So far, officials have stated that Winslow was being charged with 9 criminal charges. These included kidnapping with intent to commit rape, forcible rape, forcible sodomy, burglary, indecent exposure, and more.
The charges were broken down as follows: 2 counts of kidnapping with intent to commit rape, 2 counts of forcible rape, and 1 count of forcible sodomy.
"A warrant was issued this morning for Kellen Winslow II's arrest and he was taken into custody by San Diego Sheriff's Deputies Thursday afternoon."
San Diego District Attorney, TMZ, June 14, 2018
He was also facing charges for 1 count of forcible oral copulation, 2 counts of residential burglary, and 1 count of indecent exposure. If the ex-NFL player is found guilty on all charges, he faces life in prison.
Officials said the star was arrested by the Sheriff's Major Crimes Division at 1:05 p.m. on Thursday.
He was booked into custody at the Vista Detention Facility which is a county jail in San Diego. Officials also revealed that a search warrant had been executed for his home.
Winslow played in the NFL from 2004 to 2013. He made the Pro Bowl in 2007 as a tight end for the Cleveland Browns.
For more on this story go to our Twitter account @amomama_usa.