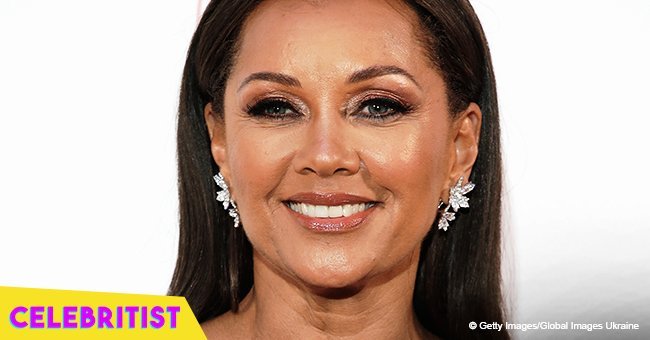 Vanessa Williams & Rick Fox's daughter headed off to prom in pink off-shoulder dress with date
Sasha Fox, one of the daughters of actress Vanessa Williams and her ex-husband, former basketball player Rick Fox, wore a beautiful pink dress for her last prom.
Rick took to Instagram to share a photo showing his daughter before heading to prom. In his picture, Sasha's dress was not seen as it was a close-up of her face. What captured people's attention was how good Sasha looked with a simple yet stylish makeup on.
In the caption, Rick set clear that it had been her last prom as graduation was 'around the corner.' Later, he confessed to being proud of Sasha and that the next step in her life would be going to the university.
As soon as he posted that image, his fans and followers took to the comment section to share their thoughts. One of them was Instagram user Lisa R. Johnson, who pointed out that Sasha was beautiful and even congratulate her.
While Rick's post was labeled as 'cute' by many, Sashas was the one that actually showed her outfit. In her slideshow, she appeared next to her date, Kenny Nohavicka, wearing a very elegant pink dress.
One of the aspects that attracted more attention was that the gown was sleeveless and Sasha seemed to be braless. The number was so long that her footwear could not be easily seen.
For the accessories, Sasha chose long earrings, a simple and chic necklace, a green clutch, and a flower-like wristband that gave her outfit the final chic touch. Kenny, who was next to her in an uncommon pose, wore a black suit that was the perfect contrast to Sasha's dress.
As the final accessory, he put on a pink rose in the external pocket of his suit. The rest of the photos shared in the slideshow portrayed Sasha next to her friends, who were also dressed to impress.
Vanessa also uploaded a series of photos showing Sasha getting ready for the party. In her slideshow, the girl was shown next to her makeup artist and hair stylist, who were giving Sasha and her friends the final touches.
Instagram user Dedra Tomeka couldn't help but comment on the post, admitting that she loved how Sasha had grown up to be as beautiful as her mother.
The prom party was held a couple of days before Vanessa, Sasha, and her friends went to Walt Disney World.
As Celebritist previously reported, the group of youngsters even posed next to Disney character Daisy Duck.
Please fill in your e-mail so we can share with you our top stories!