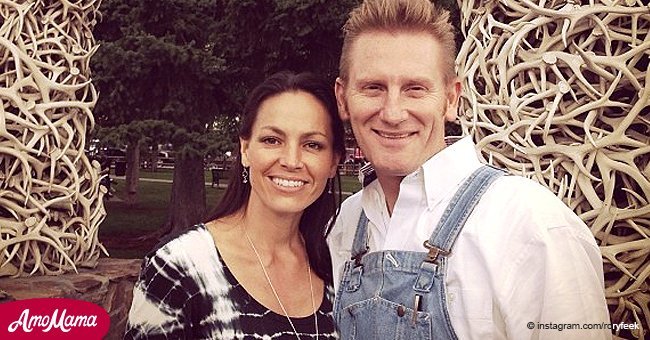 Christian country icon Rory Feek on accepting his daughter's homosexuality
The country icon revealed that it was not always easy accepting his daughter's homosexuality. But then he had a great realization.
During an interview with CBS Sunday Morning, the iconic singer-songwriter Rory Feek opened up about knowing about his daughter's homosexuality.
The interview was recorded while Feek was preparing for his return to touring following the death of his wife and musical partner, Joey Feek, in March 2016 due to cancer.
In the video clip, Feek revealed that his daughter, Hopie, came out to him only a few days after the sad demise of his wife.
Following the tragedy, the loving father could sense that Hopie wanted to tell him something important. So he confronted her and requested her to speak out.
"I said, 'Just tell me, Hopie,' " the 53-year-old country singer told in the interview. "And she went on to tell me that her friend Wendy was more than her friend, that Wendy and [she] had been dating for almost a year. And that she was in love."
Feek went on to admit that his first reaction to his daughter's confession was that of non-acceptance because of his conservative Christian faith. "Because my conservative Christian faith that saved me — the first reaction is that challenges that immensely," he told.
However, Feek kept reminding himself about his possible choices. He could not "shun" his daughter or threaten her to throw her out of his life unless she came around to thinking like he was thinking.
After initially struggling with these questions, Feek finally came to accept his daughter's sexuality. He came to understand that his only job now was "to love her."
He explained that he came to terms with the fact that "it's her life, it's her choice, it's her faith." He has reminded himself since that his only job is to love his daughter no matter how hard it gets.
Please fill in your e-mail so we can share with you our top stories!