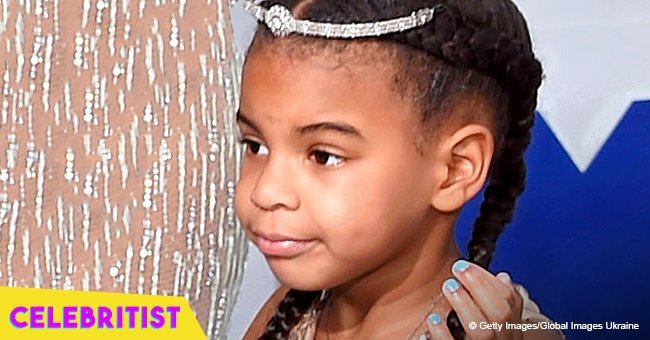 Blue Ivy rocked braids and embellished outfit with grandma in Paris
Blue Ivy visited Paris with her grandma a few weeks ago, and she was rocking her outfit in the rain. Being the daughter of two of the richest celebrities in the game must be a hard work because she's always ready to put everyone in their place if they step out of line.
Beyoncé and Jay-Z's eldest daughter has proven that instead of being a spoiled brat, she's all in for following the rules and making sure everyone around her does the same. Blue Ivy won't have it if there's something out of place, even if she has to chastise her own parents or grandmother.
A few weeks ago, Blue was visiting Paris alongside her grandmother, Tina Lawson, while her parents were finishing the preparations for their "On The Run II" tour. The six-year-old had a lot of fun with Tina and showed off her cute outfit despite the rain, but she also made sure to keep the lady in line, as proven in a video shared to Lawson's Instagram account.
The pair were visiting a theater to watch some ballet and Tina found the architecture so beautiful that she had to share it with fans. In the clip, she's seen recording the stunning interior of the place while reporting "I'm in Paris, France, and I'm at the most beautiful theater I've ever seen in my life."
While Tina is panning over the gold baroque details of the theater, Blue Ivy's voice can be heard in the background reprimanding he grandma saying "You're not supposed to take videos, Grandma. You're not supposed to!"
The 64-years-old mother of two decided to ignore her granddaughter in the clip, but she probably reflected on her actions afterward, as she wrote in the caption of her post "When you are trying to sneak a video," proving she was aware of breaking the rules.
Despite the little impasse, the Knowles had a great time together in Paris, and Tina revealed to US Weekly Blue Ivy's trick to get her favorite snack at the city every day while they were there. "We did something every day. We went to Disneyland in Paris, we went shopping every day at Galeries Lafayette. She loves that store," she said, adding:
"Every day we went to get this donut that she liked, so she's like, I want to see the Eiffel Tower at this time of the day, but really she just wanted a donut. It's a little donut with all these sprinkles. It was terrible, tasted like paper or Styrofoam, but she loved it."
Is not the first time that the adorable girl is caught trying to discipline a member of her family. At the Grammy Awards earlier this year, she was caught on camera trying to get her parents to stop clapping and shushing them while they were hyping up Camila Cabello's speech. She probably wanted to hear what the singer had to say without interruptions.
Blue is certainly being raised to stand up by herself, just like her mom, as Jay Z revealed a touching moment he had with the girl when he appeared on David Letterman's Netflix show "My Next Guest Needs No Introduction."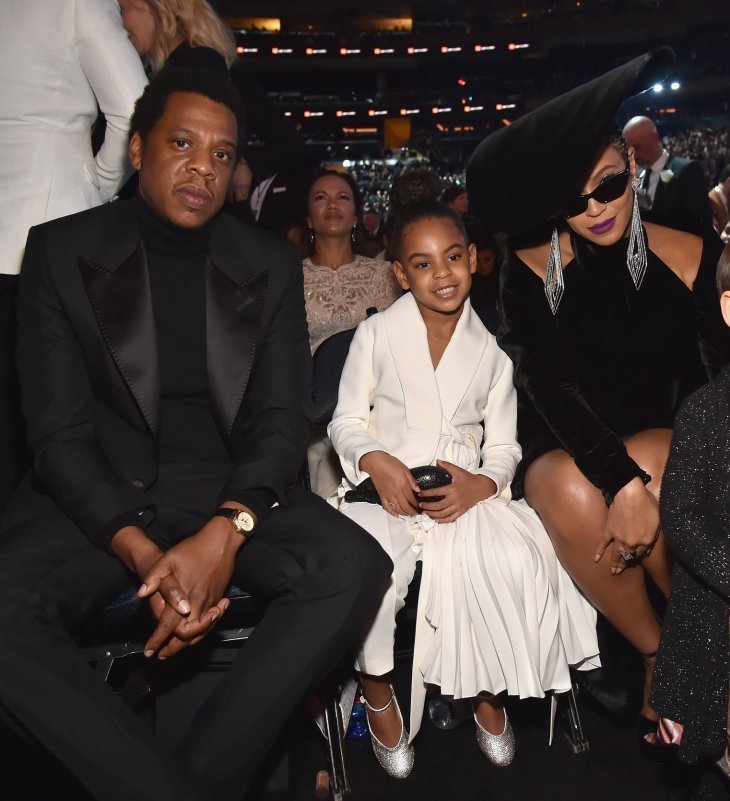 Credit: GettyImages / Global Images of Ukraine
The rapper told a story about how once she ordered Blue Ivy to get in the car because they were late for school and she was asking a lot of questions. As he was driving, he heard his daughter calling for him to say "Dad? I didn't like when you told me to get in the car the way you told me... it hurt my feelings," the proud dad only was able to reply "That's the most beautiful thing you've ever said to me."
Blue Ivy is surely growing up to become a strong, beautiful and smart lady, but what else could we expect from Beyoncé's daughter?
Please fill in your e-mail so we can share with you our top stories!