La La Anthony melts hearts with pictures of estranged husband Carmelo and their son
The actress lauds her ex-husband on Father's Day proving no love is lost between them despite issues surrounding their separation.
La La Anthony may have left her husband Carmelo Anthony a year ago but that doesn't mean she's lost all love and respect for him. In fact, she was all praises for her ex when she posted a Father's Day message for him while sharing a photo of the thoughtful gift their son Kiyan gave the ball player.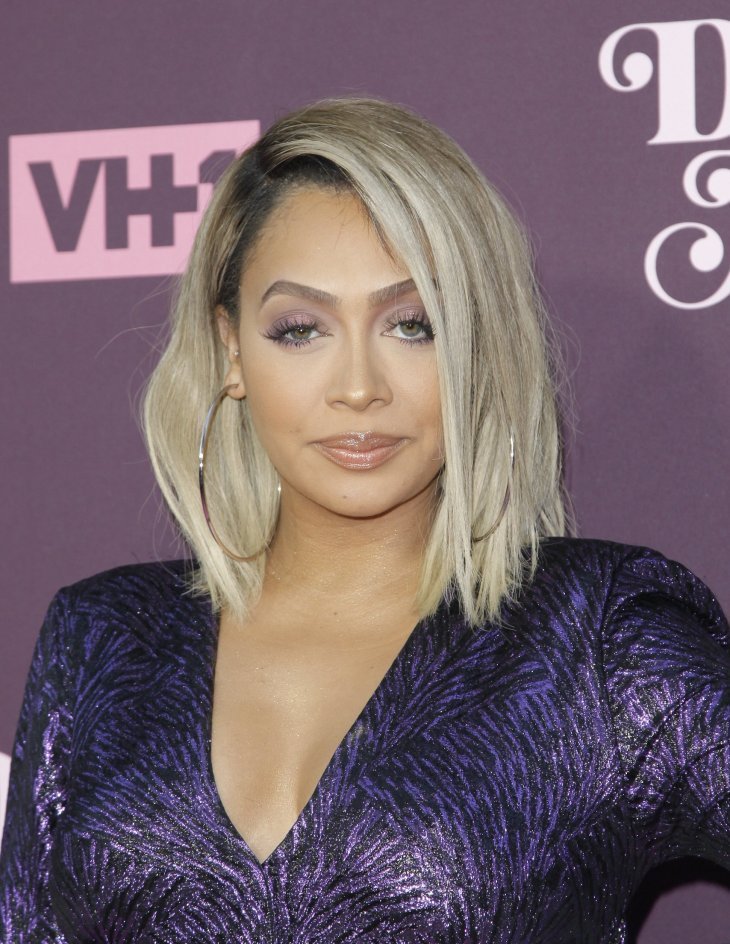 Carmelo had every reason to celebrate Father's Day especially after his ex-wife lauded him for being an "incredible dad" to their only son. In the post the 'Power' star shared on her Instagram, she expressed her appreciation for the 34-year-old NBA star for "being a hero to Kiyan." While she wished him an enjoyable day, she also wrote, "we love you", a sign that love still reigns in her heart for her former husband. Contrary to rumors surrounding their separation, theirs seems to be an amicable one. She even joked about Carmelo's name being mentioned in Jay-Z and Beyonce's latest album 'Everything Is Love.' In the song 'Black Effect' the line "mobbin in a hoodie like Melo" prompted La La to add "Ur Lit!!!!" in her caption.
The photo La La shared to accompany her message featured a framed collage of pics of Carmelo and their son. The special creation was a gift from Kiyan to celebrate the important role the basketball star plays in the young boy's life. 
It's been a year since La La decided to move out of their New York home and leave Carmelo after rumors circulated that he cheated on her and even fathered a child with a NYC gentlemen's club employee. The couple never addressed the rumors yet it appears it didn't do much to sabotage the friendship La La continues to have with her ex while co-parenting their 10-year-old.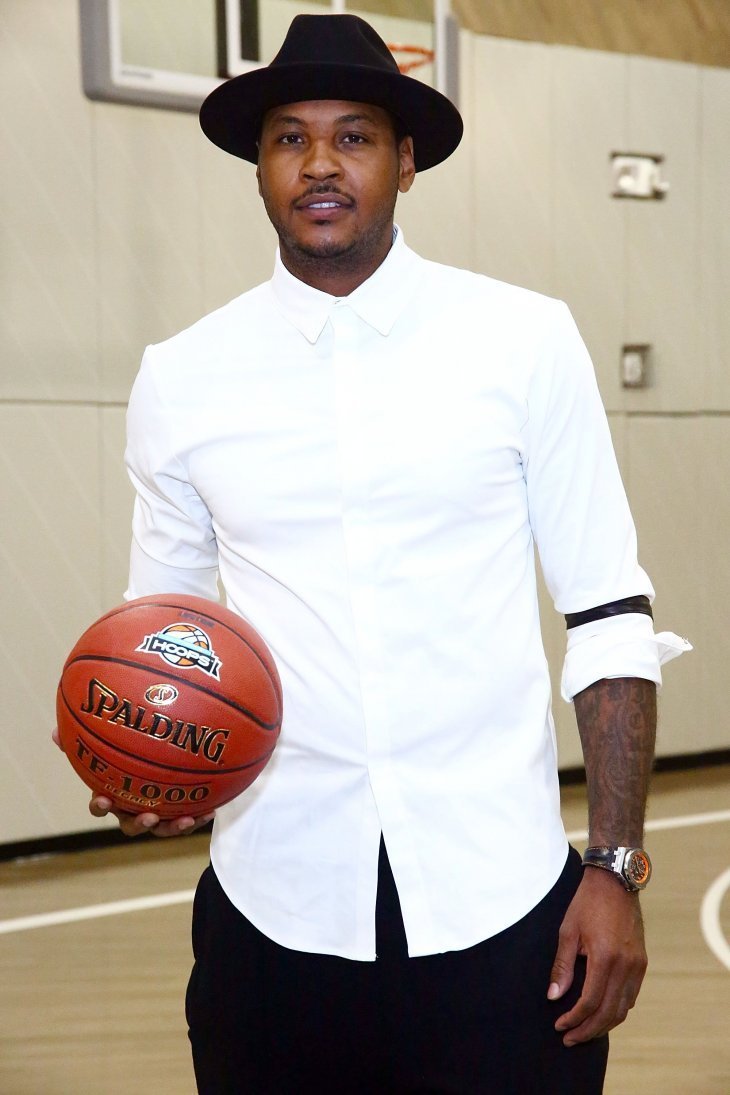 The couple haven't filed for divorce, though La La recently admitted she has no plans of getting back with Carmelo. Her main focus right now is her son along with her clothing line, her hosting gigs and acting jobs. 
During the launch of her new clothing line, Lala admitted to Us Weekly that she hasn't been looking for new love. 
"I haven't gotten there yet."
When asked if she was considering getting back together with Carmelo, she said, 
"No. I'm just really, just open to focusing on … my son and what he's doing."
The 'Starz' actress added, 
"With all of my workload and my son's schedule, I really don't have time for anything else."
It's a good thing La La can rely on Carmelo to raise their son together. The ex-couple are currently working on their co-parenting relationship that will work best for their son. 
"When your love for your kid is at the center of everything, you can't go wrong. So we're focusing on showering him with love, and it's great that Melo's … it's not great that he's not in the championship, in the finals. We would've loved that. But it's great that he's back in New York, now, and present for all the practices and games and school trips, and everything for our son." 
By the looks of things, La La and Carmela's story isn't over and will probably never be over. If Carmelo had his way, La La will be his forever. That's what he said on Valentine's Day when he greeted the actress and wrote "Mine Forever!!!"
***❤️ MINE FOREVER!!!
HAPPY VALENTINES DAY to MY WIFE @lala #STAYMe7O pic.twitter.com/lbUzpcOpV3

— Carmelo Anthony (@carmeloanthony) February 14, 2018