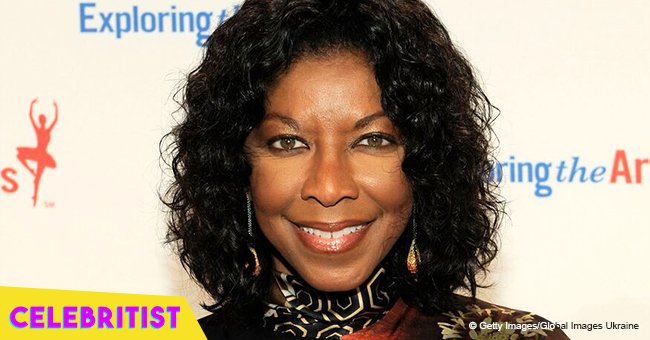 Natalie Cole's autobiography details what her light-skinned mother had against people with darker skin
The celebrated singer was known for her many unforgettable hits but she later revealed an embarassing fact about her mother before she succumbed to her death in 2016.
The late award-winning singer Natalie Cole was celebrated for her unforgettable music but before she left the world, she revealed a dark secret in her autobiography that took a lot of courage on her part to shed light on.
In the singer's book 'Angel on My Shoulder: An Autobiography by Natalie Cole', she opened up about her mother's obsession with skin complexion. Natalie's mother, Maria Cole was a lighter-skinned African American woman whose family was averse to those with darker skin. In fact, when she married Natalie's father who had dark skin, it became an issue in the family. According to Natalie,
"For a dark-skinned man such as my father to acquire a light-skinned woman such as my mother was a real important prize. Your status moved up. That doesn't mean that her family was all that happy about her marrying my father. He was too Black for them."
It was Natalie's grandmother who was very socially conscious, according to Natalie.
"She [Natalie's Grandmother] didn't want my mother to get involved with anyone with too many Black characteristics, because then your children would look funny. It wasn't just my mother, it's the way many Black people were raised."
To come out in the open about the disgraceful way of thinking of her family was a brave move on Natalie's part. And while she turned out light-skinned, she may be one of many who suffered under this kind of complex.
Natalie died on January 2016 at the age of 65. She suffered from a heart failure that stemmed from a rare lung disease known as idiopathic pulmonary arterial hypertension (IPAH). She acquired the disease after undergoing a kidney transplant in 2009.
Her music continues to live today. One of her most famous hits, 'Unforgettable' was a remake of her father's original song which she reworked as a tribute to her father. In the song, she spliced her voice with her father's creating a memorable duet spanning two generations. Among other songs of her father that she reproduced were 'That Sunday That Summer,' 'Too Young', 'Mona Lisa' and her other duet with her late father, "When I Fall In Love.'
Please fill in your e-mail so we can share with you our top stories!