Phaedra Parks hugs sons in new pic after they reportedly haven't seen incarcerated dad in years
Phaedra Parks' is grateful to be coming home to her boys after the recent tragedies happening in the US-Mexico border. She pens a thoughtful message proving what a loving mother she truly as her sons' father serves time in prison.
With all the recent horror stories about children being forcibly separated from their parents at the US-Mexico border, Phaedra Parks is grateful her sons Ayden and Dylan are right by her side. This is most important to her since their father, Apollo Nida, is currently serving time in prison.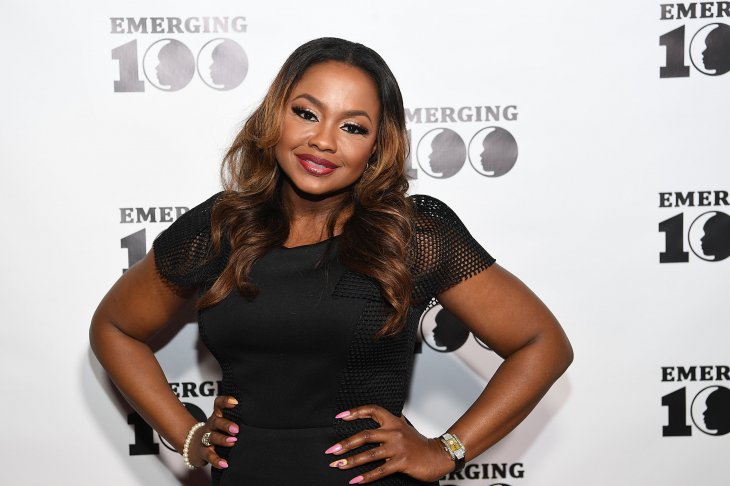 It felt good coming home to her two sons according to Phaedra in her latest Instagram post. She shared a blanket with her two boys while they stood on a balcony in the photo she shared. She had just come home and the 'Real Housewives of Atlanta Star' admitted being with her sons was "the best ending to every day."
Phaedra also believes her role as parent is very important. She told her followers, 
"Being a #parent is the most important #job anyone can have!"
And triggered by the recent tragedies among immigrant families, she said a prayer for the safety of all the children who are traumatized by it. 
"#God keep all the detained children safe and give their parents #peace. #mother #familiesbelongtogether #love"
It's been two years since Phaedra stood as both mother and father to her children after her ex-husband was incarcerated. Apollo was found guilty of bank fraud and identity theft and was sentenced to eight years in prison. Though her children never get to see their father, they communicate with him through frequent phone calls from prison. 
On her part, Phaedra is making sure her sons don't feel the pain of losing their father and she's doing everything she can to make them happy. She even took them on a Disney cruise in May to celebrate their birthdays and shared photos from their vacation. 
Describing her sons to People in 2016, Phaedra revealed Ayden and Dylan are as opposite as night and day but both share a sense of humor. She also spoke about her concerns in raising them, saying she's conscious about what she teaches them, specially because they are African American boys raised in these times.
Though she's basically a single parent, Phaedra is grateful for the people who assist her in raising her boys. She credits her parents, her kids' uncles, her night manager, and her governess she jokingly refers to as her wife. 
With all that support, it's no surprise Phaedra is glowing around her children. They are her world, and her source of joy. They are her home.