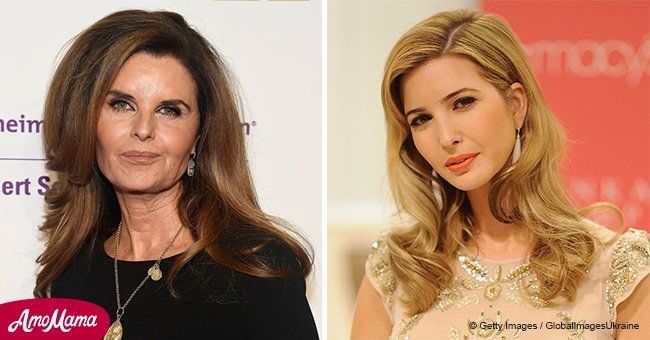 Arnold Schwarzenegger's ex-wife publicly slams Ivanka Trump amid migrant crisis
The former First Lady of California, Maria Shriver, is turning up the heat when it comes to the unlawful separation of children from their parents.
The 62-year-old Shriver said on Twitter on Wednesday that 'now would be a good time for Ivanka Trump to show what it means to be an advisor on women's issues.'
She added that Ivanka cannot profess to speak for women and children if she remains quiet about 'what is happening to women and children at this moment.'
But Shriver, who is currently an NBC News correspondent, didn't stop there. A day later, she tweeted again and tagged Ivanka Trump directly to say she is still waiting for an answer.
"Step up or step down," she advised, and used the hashtag 'Keep Families Together.' Trump's administration has been receiving backlash for their unethical treatment of migrant families.
Children are separated from their parents at the US-Mexico border and locked in prison-type facilities for indefinite periods of time, NY Times reported.
Other celebrities took to Twitter as well, demanding an answer from Ivanka, who claims to stand up for the issues women face.
Anand Giridharadas, an author and political analyst, reminded Ivanka that she wore a bracelet while in the hospital when she gave birth to her son, to prevent them from being separated.
He succinctly ended his tweet with: 'Will you ask your father to give the same to each family on the border?' while actress Lisa Rain said Ivanka and Melania should be ashamed of themselves for their silence.
Chelsea Clinton, daughter of former President Bill Clinton, said 'every child must be reunited with their families' and the government should be responsible for doing so.
Trump has since signed an executive order to change the policy, but the fate of children already affected by this remains uncertain. To learn more, follow our official Twitter page, AmoMama USA.
Please fill in your e-mail so we can share with you our top stories!