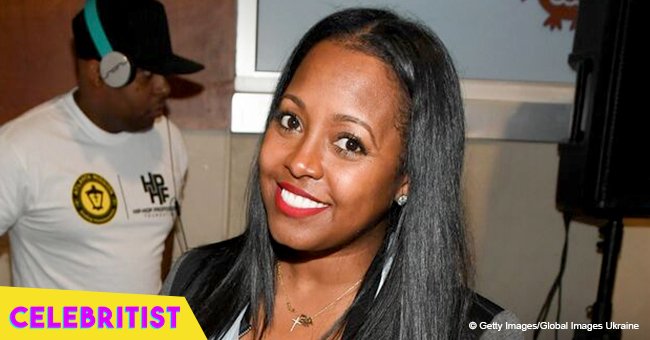 Keshia Knight Pulliam shares new photo of 1-year-old daughter with pierced ears
Even if she's in the middle of a controversy thanks to her legal battles with ex-husband Ed Hartwell, Keshia Knight Pulliam remains unbothered as she shares photos of her adorable daughter without giving away her identity. The father of the girl is asking the court for a new trial over custody of his daughter.
She's better known for her childhood role as Rudy Huxtable in the sitcom "The Cosby Show," and these days, Keshia has earned a lot of critics for supporting Bill Cosby on his trial for sexual assault.
However, the actress has been pretty busy, recording the reality show "Celebrity Big Brother," taking care of her 1-year-old daughter, Ella, and battling in court for the girl's custody with ex-husband Ed Hartwell.
Pulliam recently shared a photo on Instagram of her adorable baby sporting newly pierced ears as she gushed about never getting enough of her daughter's kisses. Keshia has been careful about keeping the identity of Ella away from the cameras, only sharing photos of the girl's back and making fans curious about the baby's face.
"I will never get enough of these kisses!! #MommyAndEllaGrace #MomLife," she wrote.
Keshia and her ex-husband had a pretty nasty divorce battle after the actress discovered that Ed was not only cheating but also got his mistress pregnant. The custody battle finalized two months ago, awarded Keshia primary custody of the girl, and Hartwell to pay $3,007 a month in child support.
But now, in new court documents obtained by The Blast, Hartwell is accusing his ex of taking his daughter away during his scheduled visitation time, including one trip Pulliam made to show her support to Bill Cosby, and the eight weeks she was filming "Celebrity Big Brother."
Hartwell is demanding a new trial and asking for joint custody of Ella. He's also asking for an adjustment in his child support payments.
The case is ongoing, but meanwhile, Keshia Knight keeps on enjoying the perks of motherhood and sharing some of her special moments with fans on social media.
Please fill in your e-mail so we can share with you our top stories!