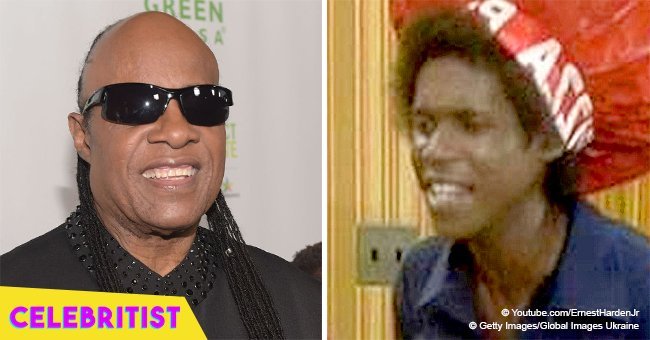 Stevie Wonder reportedly had secret relationship with 'Color Purple' actress for years
Actor Ernerst Harden Jr. best known for his roles in The Jeffersons and White Men Can't Jump, revealed a relationship that Stevie Wonder kept under the wraps.
During an interview Harden had with Actors Entertainment, he confessed that Wonder had a very serious relationship with actress Akosua Busia, also known as Nettie from The Color Purple.
I Love Old School Music reported that even though their relationship never made it to the headlines, they used to show signs of it. From time to time, both of them would arrive together at some red carpet events.
However, the 'vibe' that surrounded them didn't suggest they were dating. ILOSM added that Wonder is the godparent Hadar Busia-Singleton, the daughter that Akosua and John Singleton's welcomed to the world two decades ago.
Apart from that, Busia co-wrote Moon Blue, which is one of the songs that Wonder included in his album A Time 2 Love, a fact that proves how good relationship they had.
During the interview, Harden confessed that he and Wonder became good friends after the singer and Busia started dating. The relationship that both men had was so good that Wonder would call him at 3 am.
Harden later explained that, since Wonder is blind, he couldn't notice if it was early or late, so he would just call his friends whenever he was awake.
Even though they are not dating at the moment, Busia and Wonder have a very good relationship. Last year, the actress uploaded a video to her Instagram account showing the singer wishing Hadar a happy birthday.
ILOSM pointed out that it wasn't clear whether John knew that Akosua was involved in a romantic relationship with his daughter's godfather or not. The truth is that Harden made sure everybody knew about it.
At the moment, Harden, who has two adult children, takes small acting gigs from time to time. He can be seen on Laff Mobb's Laff Tracks nowadays, a half-hour comedy series hosted by popular hip-hop DJ and radio personality Cipha Sounds.
Please fill in your e-mail so we can share with you our top stories!