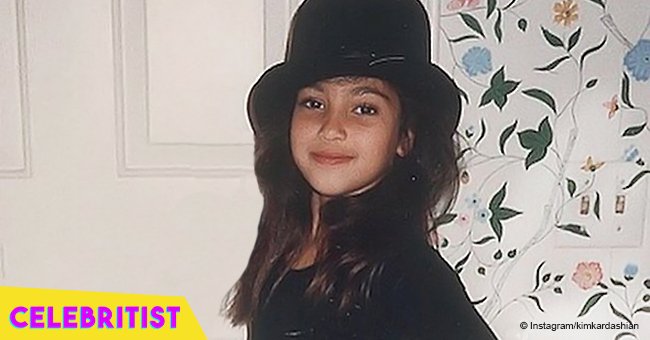 North West is all smiles enjoying a day at the beach amid straightened hair controversy
North West is escorted by two nannies and a body guard while enjoying the beach in Malibu. Her parents are currently in Paris and photos reveal she's having the time of her life.
North West has just hit the beach while her parents are away.
The 5-year-old was photographed running through water in Malibu on Wednesday just days after she celebrated her birthday in the Big Apple. Watching over the toddler were two nannies and a bodyguard as her parents Kim and Kanye Kardashian are currently in Paris. They attended Paris Fashion Week where Kanye's good friend Virgil Abloh was holding his first Louis Vuitton runway show.
Definitely enjoying her alone time under the sun, North made sure she was geared up nicely in a light blue two-piece swimsuit and a matching pair of reflective sunglasses. She kept her curly locks in a braid, while she sauntered through the sand.
Just a few days back, controversy surrounded the Wests' eldest child when she stepped out with her mother wearing a long, sleek ponytail. Many slammed Kim for subjecting her daughter's young hair to intense heat from straightening and voiced their opinions.
And while some may fault Kim for styling her daughter's hair, it's not impossible that North asked her to do it. The little girl has recently been showing signs of vanity. An amusing video Kim posted on her Instagram stories featured North playing with her mommy's make-up. She sampled an eye shadow from Kim's KKW beauty line and got carried away. Not only did she put the make-up on her eyes, but she practically dabbed her whole face with it. Trying her best to reprimand her daughter, Kim just couldn't help but laugh.
Kim and North have always had a special bond. On her daughter's 5th birthday, Kim gushed about her relationship with the youngster when she shared a photo from North's joint party with Kourtney's daughter Penelope.
"My baby girl turns 5 today. Never did I think back then that I would have my best friend for life! I'm so honored to be your mom Northie! You have brought more joy into my world than I ever could have imagined."
North is such a delight to her mother. It would be interesting to see how their relationship unfolds as she grows older.
Please fill in your e-mail so we can share with you our top stories!