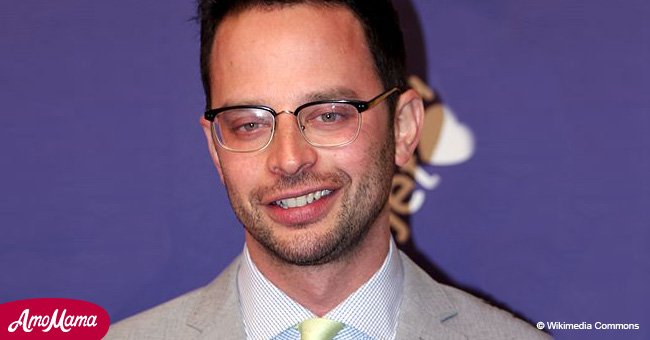 Famous actor splits his pants in the middle of a Kimmel interview
Comedian Nick Kroll had a massive wardrobe malfunction while describing a basketball stance on stage.
A wardrobe malfunction can be an embarrassing way to end any public appearance, even a late night interview, but it may help if you are a known for your comic timing more than your flair for drama.
This was the case when Nick Kroll took to stage at Jimmy Kimmel Live! on Wednesday.
Kroll was on the show to promote his upcoming movie Uncle Drew in which he stars alongside basketball legends Kyrie Irving, Shaquille O'Neal, Chris Webber, Reggie Miller and Lisa Leslie.
Ironically enough, the incident occurred just as the actor was showing off his basketball talent. He slyly implied that if he had continued his school basketball career, he might have had it big. Instead, he chose to get into the comedy scene.
Kroll then began showing off how he held up a defense against Kyrie Irving. He bent into the position, which led to his pant-splitting open right at the hem, revealing his underwear.
To his credit, Kroll was a great sport about it and even showed his split to the studio audience. Host Jimmy Kimmel was engulfed in laughter and could not continue the interview any longer.
Even as Kroll tried to finish his basketball story, Kimmel and the audience were unable to control their laughter. Kimmel finally ended up cutting to commercial.
Upon return from commercial, they revealed to the audience that they had managed to put the pant together with some duct tape temporarily.
Both Kroll and Kimmel acknowledged the incident on their respective Twitter accounts, with Kroll fully accepting the malfunction and calling out the host for graciously helping him through the rest of the interview despite it.
Uncle Drew stars basketball Kyrie Erving in the lead role. The 26-year-old plays professionally for the Boston Celtics of the National Basketball Association.
Read more about Nick Kroll and Jimmy Fallon on our Twitter account @amomama_usa.
Please fill in your e-mail so we can share with you our top stories!