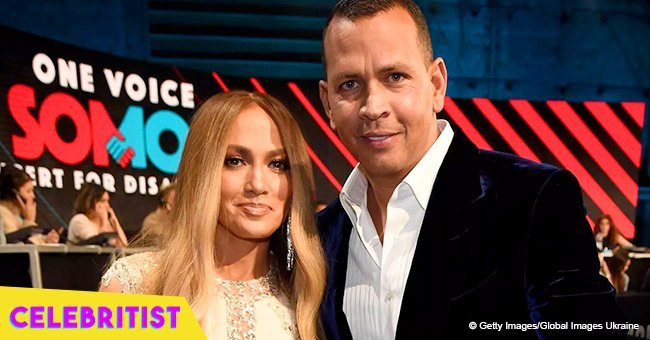 J. Lo and Alex Rodriguez's daughter show off choreographed dance in recent video
Jennifer Lopez showcased some serious dance moves alongside Alex Rodriguez's daughter who easily kept up with her. The duo's stunning choreography caught on video was taken on a boat during the couple's vacation with their children. Watch how Jennifer and Natasha rocked their performance in this rare footage uploaded by Alex.
Jennifer Lopez and Alex Rodriguez's daughter Natasha have showcased some serious dance moves in a video the former New York Yankee recently uploaded on his Instagram.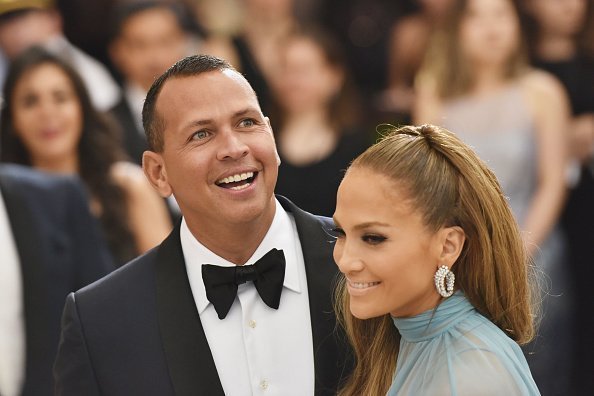 Source: Getty Images / Global Images of Ukraine
The 42-year-old entertainer appeared to have rubbed off her dancing skills on the 13-year-old who not only performed a choreographed dance number with her but killed it big time.
In the video posted by A-Rod, the dancing duo displayed their prowess strutting to the tune of J.Lo's latest hit song 'Dinero' while rocking bikinis. They pumped and grinded perfectly in sync as they entertained guests on board a boat during their recent vacation.
Natasha is the eldest of Alex's two daughters with his ex-wife Cynthia Curtis. The couple also share Ella, now 10. Both girls have formed a special relationship not just with Jennifer but with her 10-year-old twins Max and Ella, from her marriage to Marc Anthony.
Since forging a relationship back in February 2017, Alex and Jennifer have managed to blend their families, often having sleepovers and going on trips together. Their latest vacation is a testament to their closeness as the following photos posted by Alex reveal.
Jennifer has been very vocal about how much Alex means to her children, despite the fact that he isn't their father. On Father's Day, she paid tribute to the man by sharing a video of the former baseball star reading two handmade cards from his daughters and Jennifer's children. He reads both cards and kisses them three times and says,
"You guys made my day."
Jennifer then penned a touching message to accompany the video she posted to express her appreciation for Alex.
"Appreciating you and loving you today and everyday for being our fearless leader, our everyday hero, for making us all laugh and enjoy this adventure we are all on together in every moment... for being the ringmaster to this traveling circus we call our life!! We love you today and everyday..." she wrote. "Happy Fathers Day to the most loving daddy to Tashi and Ella!! And thank you my love for being so beautifully loving to Emme and Max. Your kindness and generosity is never taken for granted. We are all so lucky to have you in our lives... #daddysday #amor #blinkingthetearsaway #lovehimlots."
Alex also realized how much he's grown as a father and revealed his realizations as a on a separate post the same day.
"Today has an entirely different meaning to me than I did when I first became a father to Tashi and then my Ella Bella," he wrote on Instagram. "It's an incredible responsibility, and one I have always treasured. But as I grow older and proudly watch them doing the same, not only are my kids my pride and joy and number one priority - now they also motivate me. Every day, Tashi and Ella make me a better dad and a better person. Being a father is the greatest job in the world, more than any career I could have dreamed of as a kid. To all the fathers out there, never stop trying to be the best. I don't. #HappyFathersDay."
Please fill in your e-mail so we can share with you our top stories!