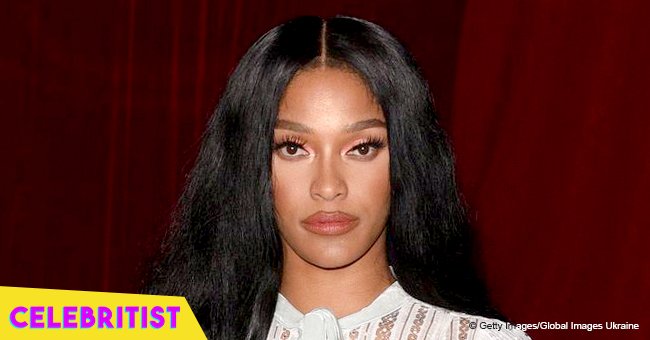 Joseline Hernandez's mom stuns in low-cut lacy top in photo with husband
Joseline's mother flaunts her cleavage in a sexy top amid recent reports of a new reality show underway centered on 'The Puerto Rican Princess".
Joseline Hernandez's mother is proving to be a bombshell like her daughter as she showcased her cleavage in a low-cut top in a photo she shared with her husband Luis. The mother of 'The Puerto Rican Princess' who wore an off-the-shoulder lacy blouse during a date with Josephine's stepfather was all smiles as she bared her shoulders and fashioned dangling earrings for her outing.
Carmen and Luis have been together for the longest time. In fact, Luis stood as Joseline's father since she lost her biological father at an early age due to an overdose of heroine. But things weren't always as easy for Joseline growing up as she was forced to leave home at 16 and resort to stripping in order to support her siblings while her mother struggled with addiction.
In 2015, the former 'Love & Hip Hop: Atlanta' star confronted her mother during an episode of the reality show and revealed her resentment towards her. She blamed Carmen for taking away her childhood from her and her mother tried to wash her hands of it.
But all that's in the past seeing that she'd moved on and made a name for herself as one of the more popular reality stars of her generation. In fact, just a year after she quit 'Love & Hip Hop: Atlanta', the rapper and actress is now poised to star in her own reality show. According to Rolling Out, production is set to begin for 'Joseline Takes Miami,' and it will follow Joseline's journey as a single mother to her 16-month-old daughter Bonnie Bella with her ex Stevie J as she resides in her new home in South Beach.
The show which will be produced by 'RHOA''s Carlos King will also feature other talented Latin artists though it's uncertain if Stevie J. will be making an appearance. The couple are reportedly peacefully co-parenting their child after settling all the drama surrounding Bonnie Bella's custody.
Please fill in your e-mail so we can share with you our top stories!