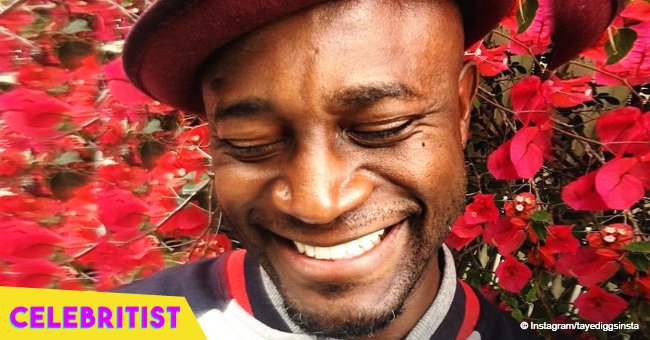 Taye Diggs melts hearts in photo with his and Idina Menzel's little boy enjoying father-son moment
Taye Diggs shared an adorable photo of him and his son Walker enjoying some time together on the couch just in time for Father's Day.
Taye and his 8-year-old son Walker looked all cozied up beside one another as they laughed at something on his mobile phone while sitting on the couch. The proud father shared their photo for father's day, honoring the big and small things that he and Walker get to do together.
"This Father's Day, I'm thinking about the big AND small things I do with my son. As @natlheadstart reminds us, sometimes it's the little moments that wake the biggest difference #happyfathersday, #Headstart dads!"
During Father's Day Sunday itself, Taye brought his son Walker, whom he shares with ex-wife Idina Menzel, to a New York Yankees game against the Tampa Bay Rays. The adorable father-and-son duo sported matching printed floral polos for the game, which happened at the Yankee Stadium in the Bronx.
Staying at one of the VIP boxes at the Yankee Stadium, Taye and Walker both appeared on the big screen, waving to the camera during the "Happy Father's Day" special of the match. To make their father-and-son date even more memorable, the two of them were given the chance to hit the field to meet former baseball starting pitcher Andy Pettitte.
"#fathersday#yankeesgame with the most important man in my life."
Taye Diggs and Idina Menzel were former "Rent" co-stars who were married from 2003 to 2013. Diggs eventually filed for divorce, and the two have since moved on. Taye currently dates model Amanza Smith Brown, and they have been together since 2014, when the divorce was finalized. Meanwhile, Idina is married to her other "Rent" co-star Aaron Lohr. Despite living separate lives, the ex-couple remains amicable as they co-parent their son, Walker.
Please fill in your e-mail so we can share with you our top stories!