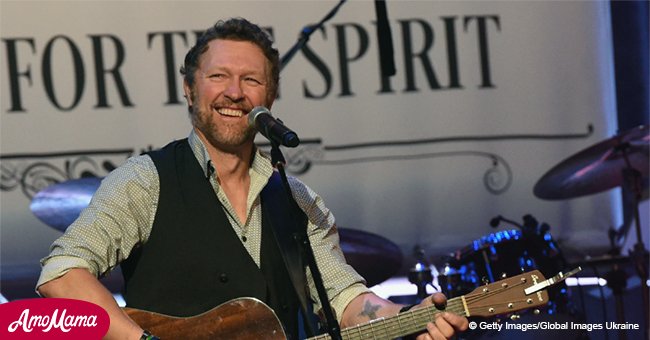 Country star honored with Civilian Service Medal by the US Army
A Country music star and 20 year Army veteran was honored with one of the Army's highest civilian awards.
Country singer Craig Morgan, who is best known for his hits "That's What I Love About Sunday" and "Redneck Yacht Club," was awarded the Army's Outstanding Civilian Service Medal on the 24th of June, reported FoxNews.
The award was presented at the Greater Los Angeles Chapter of the Association of the United States Army annual Army Ball at the Hyatt Regency Hotel in Huntington Beach, California.
Morgan was moved by the award, something he had never expected. The singer, who spent almost 10 years on active duty in the U.S. Army in the 101st and 82nd Airborne Divisions, was tireless in his efforts in entertaining troops and their families around the world.
Morgan has made 15 overseas tours for U.S. troops, often to 'hot spots', putting himself in danger to bring the troops a taste of home. Over the years he performed for more than 37,000 service members and their families.
"I was honored and proud to accept that medal on behalf of all the people that work tirelessly and effortlessly for our men and women serving."
Craig Morgan, FoxNews., 24th of June 2018.
Morgan has recently completed his 10th USO Tour to entertain U.S. military members stationed overseas. The eight-day tour visited seven countries and included stops in western Tokyo, Afghanistan, Kuwait, Iraq, and Spain as well as the Korean Peninsula where the U.S. Army veteran was once stationed.
Having been a serviceman in the Army for 10 years on active duty, and 10 more on reserve, Morgan understands better than most the sense of isolation and loneliness the men and women stationed overseas contend with.
Read more about Craig Morgan on our Twitter account @amomama_usa.
It is his self-confessed mission to bring them some solace, to let them know they are not alone, to share his music with them.
Morgan's support of servicemen and their families extend to his charitable activities. He has been active in raising money for the Special Operations Warrior Foundation, a nonprofit organization founded in 1980 to provide college scholarships to the surviving children of Special Operations personnel killed in the line of duty.
Please fill in your e-mail so we can share with you our top stories!