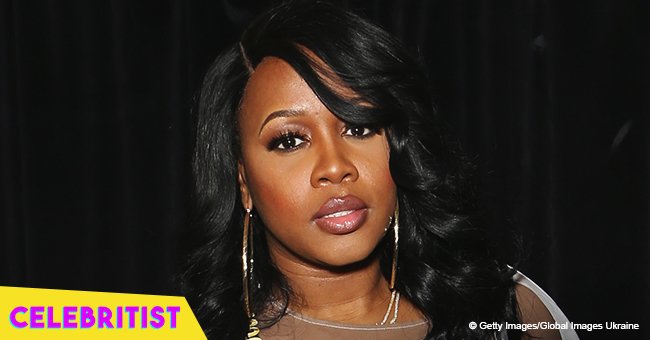 Remy Ma flaunts slimmer figure in mini golden dress, sparking weight loss surgery rumors
Remy Ma has been flaunting her stunning figure ever since seeing results from her hardcore fitness regimen. While she proudly shows off the fruits of her labor on Instagram, people have been criticizing her progress saying she secretly underwent surgery to slim down.
Remy Ma, 38, has been trying to live a healthier lifestyle ever since suffering from an ectopic pregnancy a year ago, shifting to a strict diet and a consistent workout routine. While she has evidently been putting work trying to look her best, critics have been claiming that she took the "easier way out" and had weight loss surgery done.
Stepping out in a golden skintight mini dress to attend Teyana Taylor's "KTSE" album release party, haters had much to say about her look, saying she looked "too skinny". One commenter went so far as to say that they should go to Dominican Republic for surgery to attain Remy's extremely small waist. The rapper could not take it, she had to clap back saying "Orrr you can stop eating pork and instead eat peaches".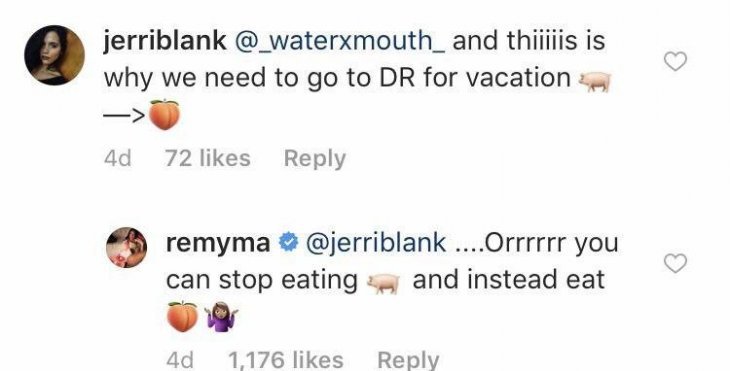 Source: Instagram / Remy Ma

Source: Instagram / Remy Ma
Despite the criticism she has received from commenters, the rapper has been an open book when it comes to her weight loss journey. After opening up about the heartbreaking miscarriage she and husband Papoose had to go through last year, they opened up about their plans to undergo In Vitro Fertilization to have a child.
While looking her best is one of the reasons as to why she has been working hard to lose weight, another reason is for her to look her best. According to her interview with Hollywood Life, she wants to be the most healthy she can be to have higher chances of being with child.
"You want to be the most healthy that you can be to go through the process. So, that was my initiative and it just so happens, I started cutting things out of my diet, changing the way I eat. I don't eat pork, and I really don't care about the chicken and turkey. But, every now and then I have dreams about cheeseburgers."
Remy and Papoose will soon try to have their own baby through IVF, especially since the two have not had their own children since getting married in 2008. Remy has one son, Jayson, from a previous relationship, while having a stepdaughter named Dejanae Mackie from Papoose.
Please fill in your e-mail so we can share with you our top stories!