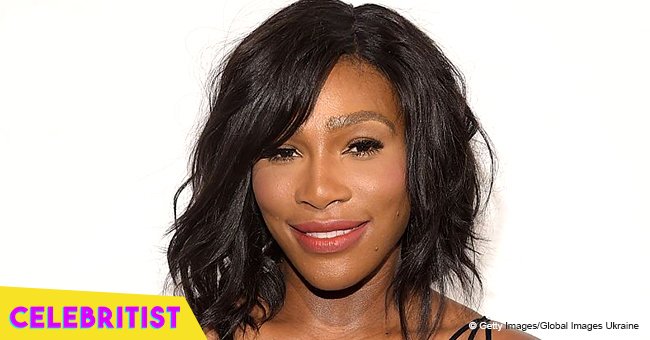 Serena Williams flaunts curves in white swimsuit in recent picture
Serena Williams is stunning in a white swimsuit as she graces the cover of 'In Style' magazine. She also opens up about what makes her "badass" and her admiration for a popular princess in the publication's first ever "Badass Women" issue.
Serena Williams has it all. She's a wife, a mother, a tennis superstar, and a rising fashion entrepreneur. And she's poised to go further which is why she deserves to be in the cover of the very first issue of In Style's "Badass Women."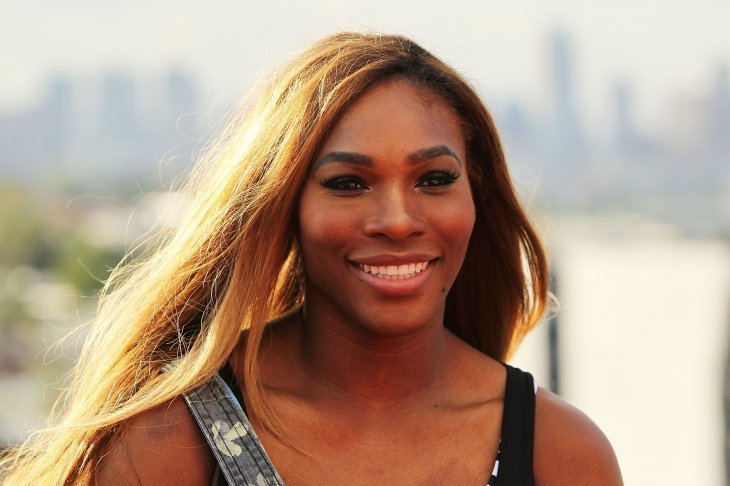 Source: Getty Images
In her tell-all interview for the August issue of the popular publication, the 36-year-old opens up about many things, including the most "badass" things she's done, how she knew her husband was the one, her controversial pregnancy test and the badass women she looks up to, one of which is Kate Middleton.
Serena wore a skimpy white swimsuit for one of her photos for the magazine, and it's astounding how she can maintain a toned and curvy figure despite the many hats she's wearing. As she sat on a balcony railing overlooking the ocean, she wore a white towel on her head revealing her pronounced features highlighted by flawless make-up. She fashioned a pair of dangling teardrop earrings as she struck a sultry pose revealing her shapely legs and toned arms, no doubt developed from decades on the hard court.
Serena is a highly empowered woman which explains why she's worthy of being hailed "badass." She admits the most badass thing she's ever done was win her 23rd Grand Slam title while two months pregnant. The tennis champ was already enlisted to compete in the Australian Open when she discovered she was expecting. Though she was willing to pull out of the competition for the sake of her baby's well-being, she heeded her doctor who allowed her to play but gave her strict orders to avoid excess heat. For the first time, she requested for her matches to be scheduled early in the day and apparently, that sealed her championship.
Discovering her pregnancy was a whole other intriguing story which Serena also revealed. She recalled taking a pregnancy test but somehow forgot about it. She admitted not expecting to be pregnant after being apart from her husband Alexis Ohanian for four weeks due to his work. So when she chanced upon the test she ignored, she was surprised to learn she was seven weeks along.
Serena welcomed her child Alexis Olympia in September 2017, and she's been a doting mother ever since. She shares the responsibility of raising her daughter with her supportive husband who she admits she knew was "the one" instantly.
"I had this sense, like, 'I'm going to marry this guy, but I'm not ready yet, but I know I'm going to marry this guy.' I didn't know his world at all, but I've always been tech-savvy. I had a few investments before I met him, and I wanted to know more..So we started talking, just as friends. Just casually chatting. I was getting hot when he was talking about it all [laughs]… I don't know – I love his world."
The couple married in November, just two months after welcoming Olympia. With their marriage going strong and their daughter lighting up their days, Serena confessed she would be pregnant now with her second child if she weren't playing tennis.
Meanwhile, Serena had a few women in mind when asked who she thought would make it to her badass list and topping the list was Kate Middleton. She told the publication she was amazed at how great she looked just a couple of days after delivering a child and standing at that, making her "officially No.1" badass.
Apart from the Duchess of Cambridge, Serena also included Beyonce and Rihanna in her list.
Click here for more of Serena's revealing interview.
Please fill in your e-mail so we can share with you our top stories!