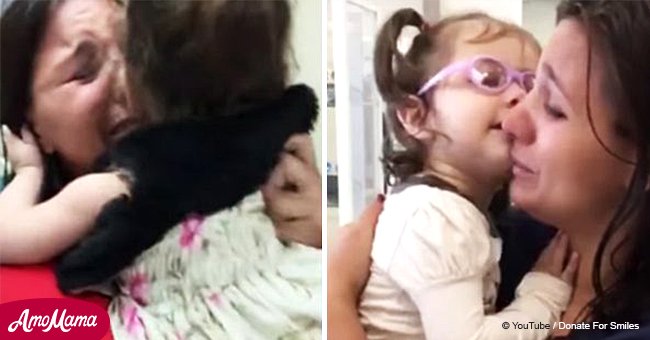 Emotional moment when blind 2-year-old baby sees her mom for the first time
The video showed a little girl getting an irreplaceable gift. After removing the bandage from her eyes, she experienced sight for the very first time.
The video was uploaded on YouTube by a channel named, Donate For Smiles, on April 29, 2016.
Nicolly Pereira had not seen the world since her birth. She had a rare condition that had caused fluid buildup in the eye.
The toddler, who could not hear either, was from rural Brazil. For the first two years of her life, she had only felt her mother's touch.
Read more on our Twitter account @amomama_usa.
All that changed for Nicolly and she could finally gaze into her mother's eyes. She had a smile on her face and her forehead against her mother's with her tiny hands holding her in a tight embrace.
Shortly after birth, the little girl was diagnosed with pediatric glaucoma with doctors confirming that she was not even able to see light.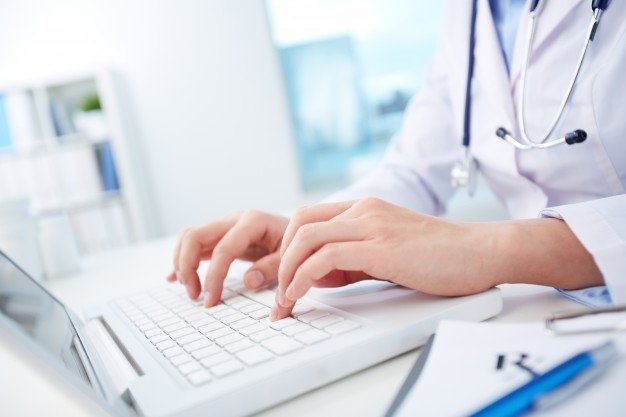 Source: Freepik
Nicolly underwent seven unsuccessful surgeries at her home in Santa Catarina, Brazil. Her mother, Daiana, decided to share her story on Facebook.
The story immediately touched a chord with many on the internet, and there were more than 30,000 people following her journey.
One of the followers contacted the Jackson Health Foundation's International Kids Fund (Wonderfund). The organization partnered with the local Kevin Garcia Foundation and together, the two raised more than $17,000 for the little girl's surgery at Bascom Palmer, in Miami, reported Miami Herald.
The video begins with the bandages over Nicolly's eyes being removed, while a doctor and her mother surround her.
Once the doctor takes off the bandages, the girl does not enjoy the sight at first. Once they are completely off, she stops crying at once and begins to understand the changes.
For a moment she stares at a woman and then suddenly realizes that it is her mother. Daiana could tell her daughter recognized her and the moment is priceless. By the end of the video, there is a big smile on her face.
The three-hour-surgery that restored Nicolly's eyesight was performed on March 17, 2016. There was another surgery performed on the same day.
The mother had thought that her daughter was also deaf since she did not talk. When a pediatric ear, nose, and throat doctor at UHealth checked, he discovered she had fluid buildup in her inner ears.
Daiana said, "The only word that can be used to describe the feeling is 'God.' My daughter is free now. She has now become a reference for people who didn't believe in miracles."
Please fill in your e-mail so we can share with you our top stories!