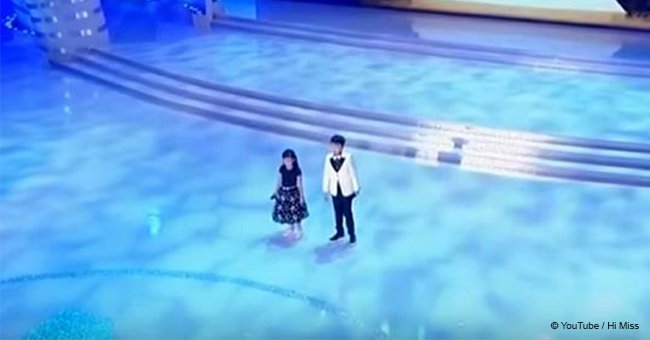 2 little ones amaze huge crowd with powerful performance of 'You Raise Me Up'
10-year-old Jeffrey Li and 7-year-old Celine Tam present an emotionally moving rendition of You Raise Me Up at the Miss World competition in 2017.
The famous song, which was originally composed by the Irish-Norwegian duo, Secret Garden, has been covered over the years by many famous artists including Josh Groban and Westlife, but the version presented by these two children is truly remarkable.
A video uploaded to YouTube showed that the children did not allow the pressure of the moment, as well as the fact that the entire world had tuned in to watch the world beauty contest, get on to their nerves.
They entered the stage coolly and in a composed manner and enjoyed every moment they spent in the spotlight
As soon as they started to sing, the audience knew that they were about to hear something spectacular. The two kids hit every note perfectly and made the audience go silent and listen to their melodic voice.
Several YouTube users were ecstatic to hear the fabulous performance from the two little kids. One YouTube commenter wrote, 'It's great to see these [two] sing together again! Such amazing voices! They should sing this song together at least once a year!'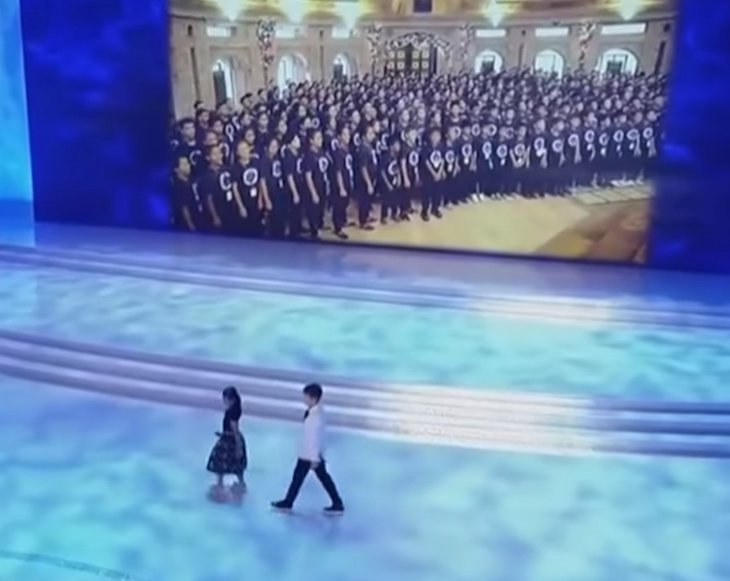 Source: YouTube
Another user, Stella Blay, praised the children's vocals as 'awesome' and wrote that they delivered a 'nice performance'
According to Diana Leagh Matthews, the song You Raise Me Up was almost lost into obscurity until several famous artists began covering the Secret Garden song. The original creators of the song were primarily instrumental musicians.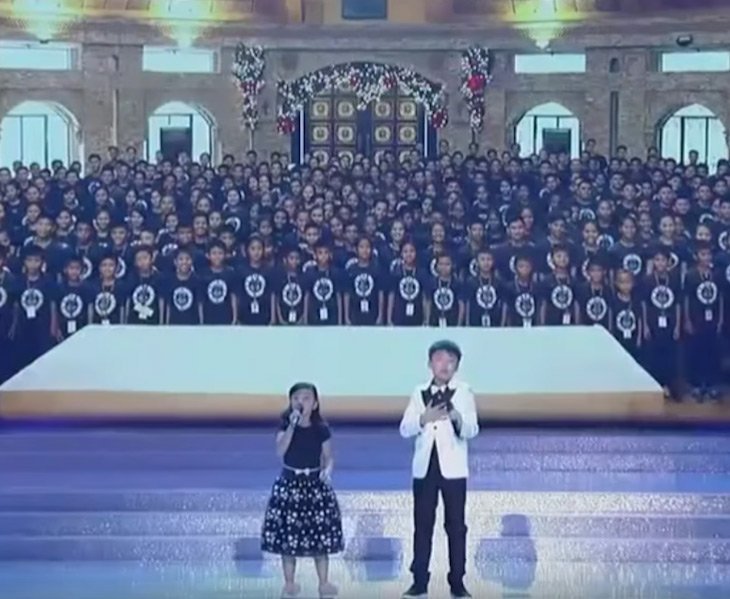 Source: YouTube
The source further informed that Rolf Lovland composed the music to the famous song and it was written originally as an instrumental piece. Some parts of the melody were inspired by Londonderry Air, which is also the tune used for Danny Boy.
Please fill in your e-mail so we can share with you our top stories!