Joseline Hernandez & Stevie J's daughter steals hearts in puffy white dress & pink hat in photo
Bonnie Bella Jordan, the only daughter that singer Stevie J and TV personality Joseline Hernandez have, attracted a lot of sights in a photo uploaded by her mother.
The image portrayed the one-year-old toddler wearing a puffy white dress, golden sandals, and a pink hat while smiling for the camera. Bonnie was standing on a red couch and was holding something similar to a phone on her hands.
For the caption, Joseline wrote in Spanish: 'La más linda de todas,' which translates to 'the prettiest of all.' As soon as she uploaded that photo, her fans and followers took to the comment section to share their thoughts.
One of them was Instagram user @miss.lil.ma, who confessed that Bonnie looked a lot like Joseline.
The user added that both the girl and Joseline were 'shining stars' and that they shouldn't let Stevie put them down.
That person might be referring to the relationship that Stevie and Joseline have, which has been filled with good and bad moments. In 2013, they said that they were married. However, Stevie revealed that the marriage was faked for publicity.
Joseline later announced herself that even though they were in a long-time relationship, they never legally married, reported Vibe.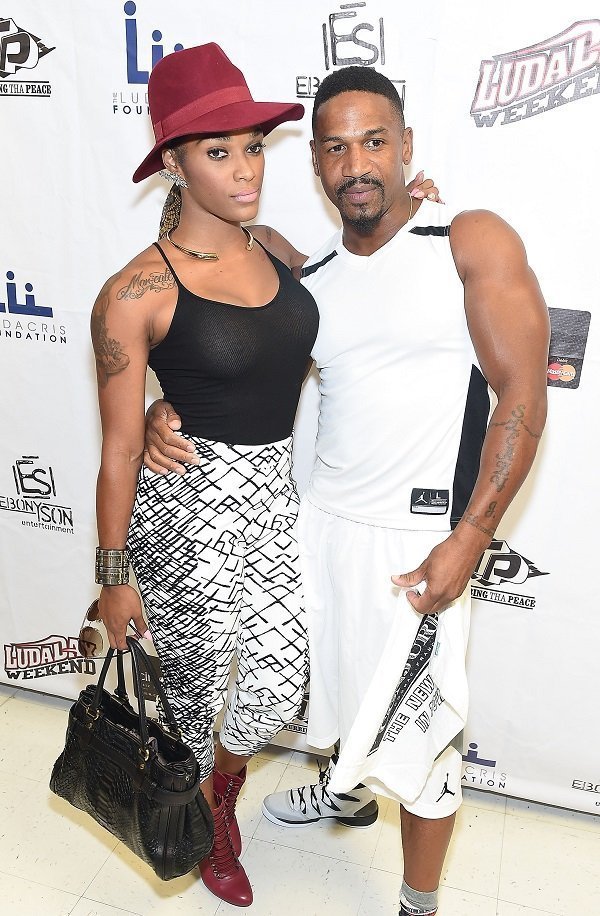 Most of the couple's roller-coaster-like relationship was documented in Love & Hip Hop Atlanta, especially in its fifth season. Since 2016, they have reconciled on-and-off, but now their romance seems to be over for good.
As Celebritist previously reported, Joseline left L&HH:A last year and she was involved in a fierce custody battle with Stevie over Bonnie.
After winning the primary physical custody, she moved to Miami to start a new life and get away from all the drama in Atlanta.
Since then, Joseline has been focusing on her career in music and her new fitness business, as well as posting several photos of Bonnie and her having a great time under the scalding sun of Florida.