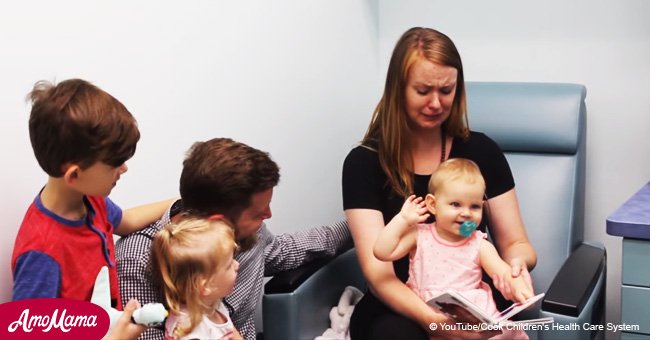 Mother breaks down in tears seeing 1-year-old daughter hear for the first time (video)
The mother of a toddler broke down crying when her daughter could hear for the first time, thanks to a cochlear implant. The joyous moment was captured on video.
The video, shared on the Cook Children's Health Cary System YouTube channel, received almost 54,000 views in the week it's been online and shows 1-year-old Ayla responding to sound for the first time.
The toddler was sitting on her mother's lap, surrounded by her brother, sister, and father, when the audiologist, Lisa Christensen, turned the device on.
Ayla reacted immediately bounced on her mother's lap while touching her ear. The moment was too overwhelming for her mother Anna Esler, who started to cry.
Her father, Will, was moved to tears as well and admits that he didn't know how Ayla would react. Don't forget to follow our official Twitter page, at AmoMama USA.
ABC News later obtained a statement in which the parents explained that seeing young Ayla 'hearing sound and enjoying it was just incredible.'
Ayla's parents said "being deaf isn't bad, just different," and added that they prepared themselves for a life without their baby girl ever hearing their voices, music, or laughter.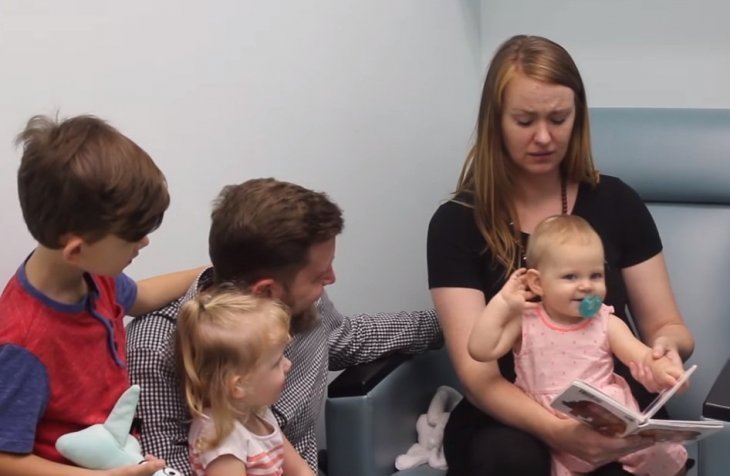 Source: YouTube/Cook Children's Health Care System
They knew she would experience sound through other means, like vibrations, but it was a life-changing moment when they learned about the implant.
"When we found out that cochlear implants were an option for her, sound became a reality for her again, and we are so grateful for that."
Will and Anne Esler, ABC News, June 22, 2018.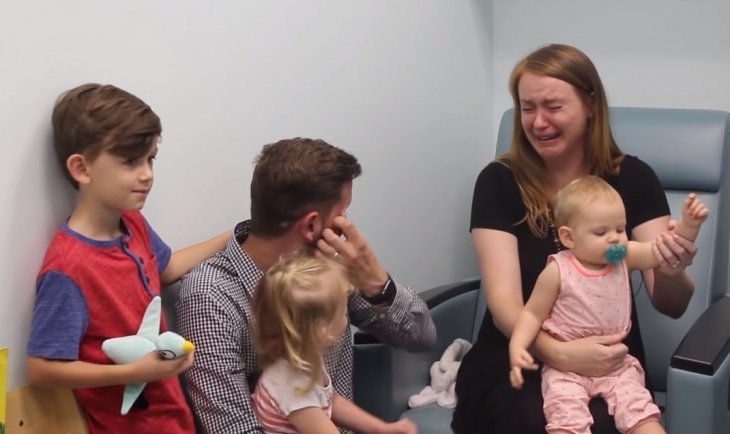 Source: YouTube/Cook Children's Health Care System
According to Fox News, the implant surgery was performed by pediatric otolaryngologist, Dr. Kirsten Honsinger, who prepared the parents for any challenges Ayla might face in the near future.
Her parents are grateful to the medical team, and Anne said her daughter is responding positively. Ayla reacts to sounds and loves to dance to music. She also enjoys it when her parents sing to her.
Please fill in your e-mail so we can share with you our top stories!