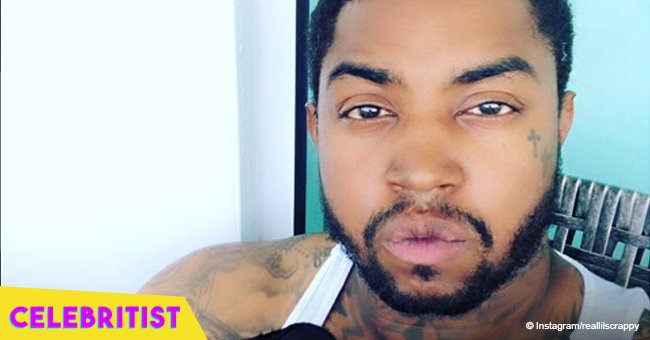 Lil Scrappy's baby mama shares photo with teen daughter in matching, black swimsuits
Erica Dixon and Emani Richardson are enjoying the summer heat, and the proud mother shared a beautiful pic showing off her curves and the beautiful relationship she has with the girl. Lil Scrappy recently suffered a car accident, and Emani has been one of his biggest supporters.
Lil Scrappy and Erica Dixon's history is complicated. They had ups and downs and ended on a bitter note, but it seems like they have moved past all the pettiness and are focused on co-parenting their 13-years-old daughter these days.
Emani splits her time between her parents' homes, and she's always featured on their social media accounts.
Despite accusing each other of being bad parents in "Love & Hip Hop: Atlanta," it seems like the girl loves them equally, and whenever she's not looking like her mom's twin, she's being spoiled by her dad and helping her new stepmother, Bambi Benson, now that she's pregnant with her first child.
Erica and Bambi didn't see eye to eye by the time they did their last appearance on the reunion of "Love & Hip Hop: Atlanta" season five, however, now that Bambi and Scrappy are married and expecting, Erica knows her daughter wants to be involved in her brother's life, and everyone is acting maturely about it.
The girl has been spending most of her time with her father after the rapper suffered a car accident in Miami. Scrappy and his friend, Ca$ino Roulette were on the road when the rapper fell asleep, causing their car to swerve to a side of the road and hit a post.
While Scrappy's car was destroyed, and Ca$ino took most of the damage from the impact, he was left with a broken foot that needed surgery and is now recovering at home.
Scrappy, real name Darryl Kevin Richardson, recently shared a video on Instagram where he's resting his injured foot on his daughter's lap while the beautiful girl checks her phone and Bambi is on the co-pilot seat of a car. He wrote a heartfelt caption that said:
"I have my days were I be down, but I'm so blessed and grateful God kept me alive to see my daughter, wife and newborn it's crazy. My daughter on deck tho she helps me with everything, love her for that early in the am. Love these two."
But Emani doesn't neglect her mother. And the designer and reality star recently shared a beautiful photo with the girl enjoying a day by the pool and looking camera ready in matching black swimsuits. The mother-daughter duo looks terrific, and it seems like they had a great time because Dixon wrote in her caption: "The best times are always with her."
We're glad to know that Emani can spend time with both of her parents and her soon-to-be-born little brother now that all the adults have learned how to co-parent in a friendly manner.
Please fill in your e-mail so we can share with you our top stories!