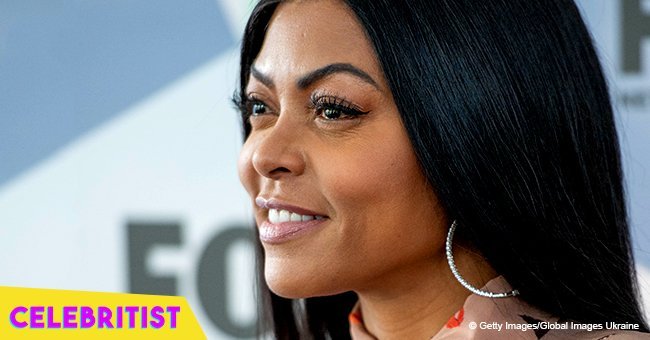 Taraji P Henson turns up the heat during workout session with her fiancée in new video
Taraji P. Henson keeps up with her man in an impressive workout video posted on social media. The newly engaged couple showcased their power-packed routine proving their strength as individuals and as a couple. Check out their exhilarating video.
Taraji P. Henson was a total badass in her latest fitness video where she works out with her fiancé Kelvin Hayden. The couple who were engaged a month ago made a show of strength and endurance as they completing a series of high-power routines at the gym.
In the power-packed video, the duo is seen performing lunges while carrying weights and taking turns pulling at ropes with high-speed footwork. They also did platform and floor exercises and showed no signs of slowing down.
"Couples that play together stay together" was the caption for the impressive video proving Taraji's bond with Kelvin is strong. They announced their engagement shortly after the former NFL player proposed on Mother's Day. The Golden Globe Best Actress awardee took to Instagram exclaiming "I said yes y'all!!!" in her caption before describing how the engagement went.
"He started with the Cartier love bracelet BUT that was my #Mothersday gift and then he dropped to his knee and I almost passed out #sheisofficiallyoffthemarket and she is sooooooooooooo HAPPY!!!!!!"
The 47-year-old shared a photo of her giant sparkler along with a serving of sweets with the word "Congratulations" inscribed on its plate.
Taraji has been dating Kelvin for two years. She revealed in January that he was her number one fan. When asked by People what his favorite project of hers, she said he had none and added,
"He likes it all. He's just like, my no. 1 fan, there for support. What I love is that he doesn't really pay attention to it all. He loves me for me."
The actress confirmed her relationship with the 34-year-old during an episode of Essence's 'Yes, Girl!' podcast in December. While chatting with hosts and editors Cori Murray, Charli Penna and Yolanda Sangweni, she revealed,
"I'm happy in my personal life. Finally it has happened to me!"
"I'm not the type to blast my personal business, but you know, I think that it's important for people to know that I'm happy. I'm very, very happy. I just am. We've been together for two years. And no one would really know that, because I don't blast my info like that, but I'm very happy."
And it shows.
Please fill in your e-mail so we can share with you our top stories!