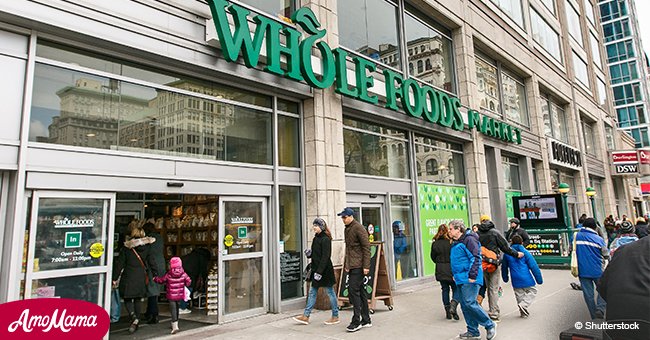 Your credit card data may have been stolen if you shopped at any of these 15 stores

News of data breaches exposing the personal information of customers at big companies has many customers really concerned.
Regardless of size or industry, hackers and cybercriminals have continued to prove that no business is safe from a data breach.
Here's a list of 15 companies that have announced data breaches in the last 12 months:
Saks, Lord & Taylor
Hudson's Bay Company, which owns Saks and Lord & Taylor stores, confirmed that hackers stole the credit and debit card information of more than 5 million shoppers.
The company said in a press release that it has identified the issue and has taken steps to contain it.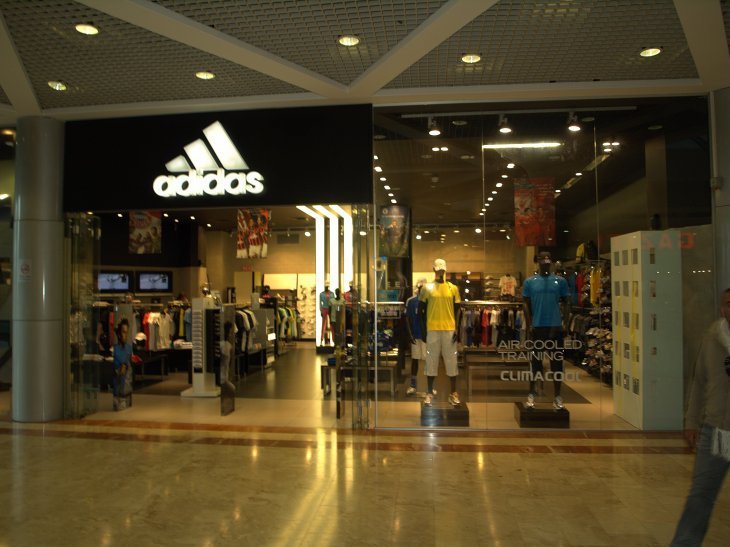 Source: Wikimedia commons/David Shankbone
These cards were stolen after a major hacking syndicate compromised the payment systems of Saks Fifth Avenue, Saks Off Fifth, and Lord & Taylor. Read more on our Twitter account @amomama_usa
Panera Bread
The website of bakery-cafe chain Panera Bread leaked customer records for at least eight months. The data leak included names, email and postal addresses and the last four digits of credit card numbers of millions of customers who order food online.
Panera, however, said the issue has been resolved and there is no evidence of payment card information or a large number of records being accessed or retrieved.
Source: Wikimedia commons/CC BY-SA 4.0
Although the information was available in plain sight, no credit or debit card numbers were stolen, the report said. Panera temporarily took down its website to fix the problem.
Delta
The airline released a statement alerting customers that hackers may have accessed names, addresses and credit card numbers from "several hundred thousands" of its users through an online support service from September 26 to October 12, 2017.
"At this point, even though only a small subset of our customers would have been exposed, we cannot say definitively whether any of our customers' information was actually accessed or subsequently compromised," Delta said.
The company, however, added that other information, such as passports, government IDs, security and SkyMiles data, was not accessed.
Sears Holdings
The Sears and Kmart owner released a similar statement to Delta, saying the same online support service may have exposed information of its customers as well.
"We believe this incident involved unauthorized access to less than 100,000 of our customers' credit card information," Sears said.
"As soon as [24]7.ai informed us in mid-March 2018, we immediately notified the credit card companies to prevent potential fraud, and launched a thorough investigation with federal law enforcement authorities, our banking partners, and IT security firms," Sears added.
Whole Foods
Whole Foods announced in August that it "recently received information regarding unauthorized access of payment card information." The grocer announced on Sept. 28 that it had "recently received information" about a third party having "unauthorized access" to payment card information at venues including taprooms and restaurants within Whole Foods stores.
It created a database consumers can check, to determine whether a location they visited was impacted. The breach affected about 100 venues over a six-month period, the Wall Street Journal reported.
Adidas
Adidas announced that an "unauthorized party" said it had gained access to customer data on Adidas' US website. Sportswear maker announced a data breach yesterday evening, which the company says it impacted shoppers who used its US website.
Best Buy
Best Buy was also affected by the breach of [24]7.ai, it told customers on April 5. A company that provides the technology backing its chat services, was hacked between Sept. 27 and Oct. 12, potentially jeopardizing the personal payment details of "a number of Best Buy customers.''
Hudson's Bay
Hudson's Bay, the parent company of Saks Fifth Ave, confirmed in April that a data breach compromised payment systems and therefore customers' credit and debit cards. Hudson's Bay also owns Lord & Taylor, and those stores were also affected by the breach.
Forever 21
Forever 21, first notified in November of a data breach incident, the popular clothing retailer has now confirmed that hackers stole credit card information from its stores throughout the country for several months during 2017.
Arby's
Arby's confirmed in February 2017 a data breach may have affected 355,000 credit and debit cards used at its stores. Malware in the chain's cashier systems between October 25, 2016, and January 19, 2017 allowed the unauthorized access.
Please fill in your e-mail so we can share with you our top stories!