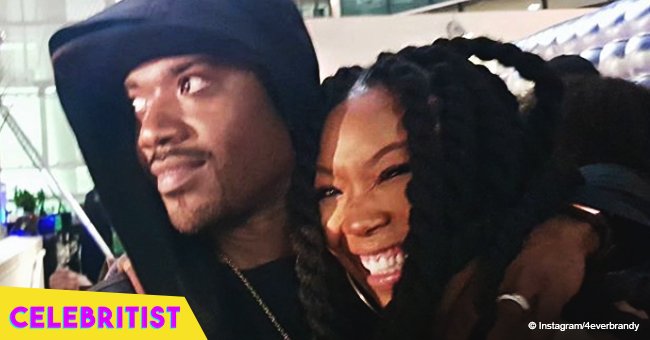 Ray J melts hearts with video of sister Brandy and his newborn daughter
All's well with Brandy and her brother who was once rumored to have been caught in the middle of a rift between his sister and his wife. He documented Brandy doting on his daughter in an adorable video he shared proving family is everything.
Brandy is a doting aunt and her brother Ray J showcased that in the latest video he posted.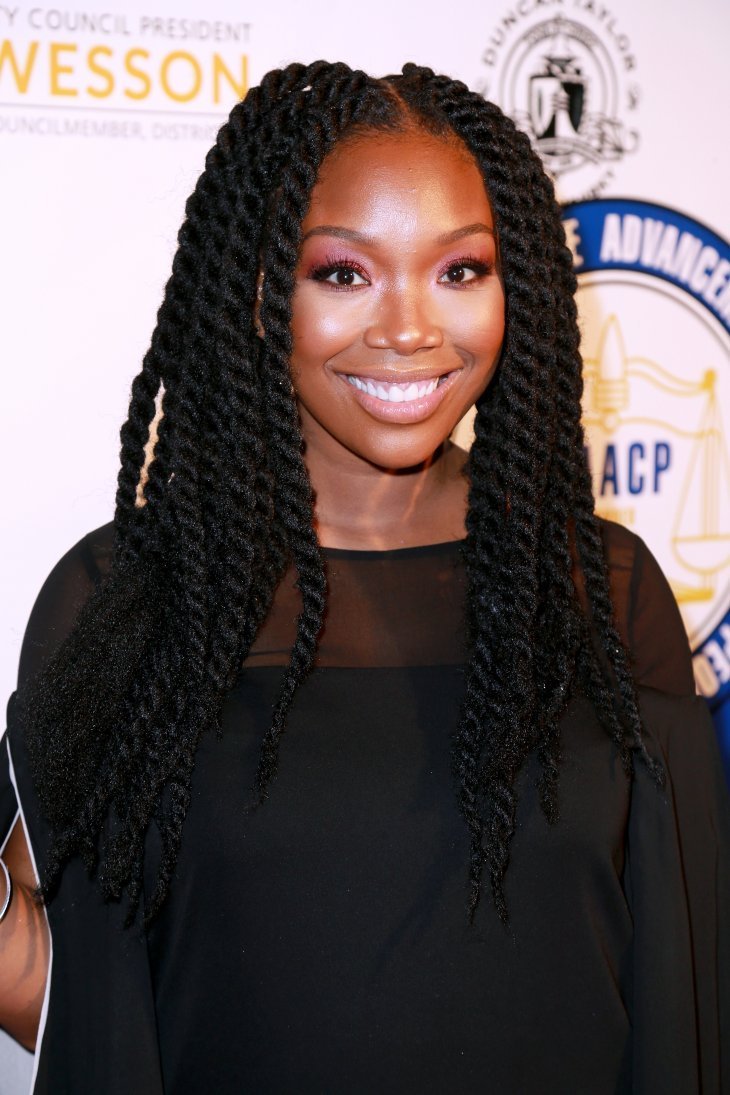 Source: Getty Images
Graphic heart balloons adorned the precious clip the singer posted on his Instagram featuring his sister carrying his new daughter Melody. The one-month-old appeared to be listening intently to her aunt who held her and spoke to her sweetly. Brandy matched her niece's baby pink onesie by wearing the same shade and gushed over her cuteness.
This is the first time Brandy has been featured with Melody on her brother's feed, though all have been well between the two after the family drama that ensued before Melody's birth. It can be recalled that the older singer, along with her mother Sonja Norwood, skipped the baby shower of Ray-J's wife Princess Love, prompting rumors of a rift in the family.
A series of cryptic tweets made by Princess prior to the shower allegedly started the feud. The new mom alluded to Ray-J's indiscretions during their relationship which reportedly drove Brandy and her mother to confront her.
However, later reports confirmed the absence of Brandy from the shower had nothing to do with a rift but a show she had in Virginia on the same day. Sonja explained this in a post revealing where her daughter was on the day of the shower. On her part, Brandy also disclosed she had a previous commitment she couldn't get out of before adding,
"There is nothing here but love and no matter what anyone says we are family and we will always be."
Ray J and Princess welcomed Melody on May 22, celebrating her arrival with a music video documenting the couple's life together. The singer dedicated a song for his baby and uploaded it along with a montage of snippets from their 2016 wedding, their doctor's visits and sonogram appointments and their baby shower. Here's a look back at that precious video.
Please fill in your e-mail so we can share with you our top stories!